How does marketing add value to business?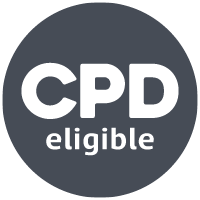 Marketing drives business advantage – but are you demonstrating its impact to the board?
"Marketing is too important to be left to the marketing department." So – famously – said David Packard, co-founder of Hewlett-Packard. Today, this maxim still rings true. Indeed, it's imperative that marketing not only succeeds in delivering value for businesses, but also that other departments recognise its ability to do so. The wider organisation must share marketing's goals – and making the case for marketing needs to be a priority for the profession.
Research by the Chartered Institute of Marketing (CIM) shows that while marketing is critical in delivering long-term business advantage, it is also an undervalued function. The study of senior marketing and communications professionals found that despite marketing being responsible for driving revenue growth of 19%, 60% of marketing directors do not believe their contribution is taken seriously in their company.
This lack of understanding of the results marketing generates is also likely to impact its future. At a time of uncertain economic conditions, 71% of those surveyed said they were concerned that a lack of clarity on marketing's impact could lead to vital budgets being cut.
Marketing fragmentation
Marketing's reach is more wide-ranging than ever. Alongside market entry research, new product development, communications and performance measurement, swaths of new data and technology  - including programmatic and the much-vaunted artificial intelligence (AI) - now also require attention. Meanwhile, an omnivorous public consumes content across a growing number of channels. Meeting its needs requires specialist skills. The result is often a fragmentation of marketing functions within an organisation – and increased difficulty demonstrating the advantage of the marketing as a whole.
Marketers across sectors are quick to underline what such a fragmented landscape looks like in practice. At fundraising service JustGiving, CMO Charles Wells says it is leading to a re-shaping of marketing teams. His own team currently comprises data scientists, engineers, developers and 'user experience experts', working in small groups to try to create growth. The team format allows creative and analytic thought to cross over. "Data strategists are some of the most creative people in the building," Wells says of this sometimes topsy-turvy new world.
However, at Newcastle-based marketing agency Glass Digital, creative strategy director Jonathan Birch says that beneath the fragmented outlook, some reassuring certainty can still be found. "We can all learn by working together,' he says, and the common goal is still "getting in front of your audience, differentiating your brand from the competition, and fulfilling consumer needs".
Felicity Hardley, senior lecturer in marketing and business strategy at Westminster Business School, also looks to marketing's basic principles. "Regardless of dramatic shifts in media landscape and consumer behaviour, marketing still has to analyse, create and deliver," she says, "but it needs resources, more agility to respond to evolving markets, and careful coordination across functions."
Measuring success
Reporting on these different functions can be problematic. For example, measuring effectiveness across brand awareness, brand loyalty, and sales revenue, might produce performance metrics that don't correlate highly with each other. However, it's a challenge that marketers can meet. In CIM's survey, 57% of respondents said they were expecting to provide more regular reports on marketing success.
Demonstrating the financial return on investment (ROI) to the board should – and will always be – a core performance metric. And, for marketers, ROI means the return on marketing investment (ROMI). Marketing needs to speak up about its direct successes – and not just provide figures to which other departments can lay claim.
To read CIM's Value of Marketing report, click the link below.