Report: The CMO50 – The challenges and opportunities for the year ahead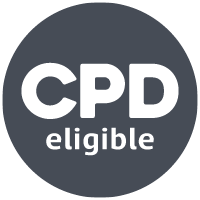 Mid-2021 CIM launched the CMO 50 report uncovering how confident CMOs and marketing directors felt about the future and the big issues that kept them up at night. Such was the positive response from the CMO community, that a new revised version of the report has been developed with added opinion, insight and advice for senior marketers. 
The new report reveals that the vast majority of in-house marketing leaders (71%) believe that the COVID-19 pandemic has had a positive impact on the perception of their brand. More than twice the proportion (52%) believe that the marketing sector is stronger than five years ago with only 20% believing it was weaker.
The resilience with which brands have weathered the uncertainty of Covid-19 is driving a desire to overcome regulatory uncertainty to smooth the path of recovery. The report details a number of interesting views and trends, including:
76 per cent support marketing restrictions for products that damage the environment, and are keen to see limits similar to those for cigarettes
72 per cent defend restrictions for gambling, 58 per cent for products aimed at children, 54 per cent for unhealthy HFSS foods and 34 per cent for alcohol
More than half (54%) of marketing leaders think there is currently too little regulation of social media. 92 per cent of those interviewed, believed that brands had a direct duty to pull advertising from social media platforms that failed to protect users.
Discussing the CMO 50 report Chris Daly, chief executive of the Chartered Institute of Marketing, said: "The CIM CMO 50 report provides marketers with a unique opportunity to understand the mindset of the country's leading marketers. The report makes some valuable conclusions such as marketing leaders calling for restrictions on marketing, which may seem counterintuitive at first, but reflect a clear shift in our society towards purpose-driven marketing."
The new report provides valuable insight into key issues such as sustainability, social media marketing, consumer data, diversity and inclusion. It also details the wants and needs of the country's top marketers and identifies four themes they feel are key to future plans to prosper in the current climate.
Click the button below to download the report.