The impact of marketing: Digital Vision - living on the cutting edge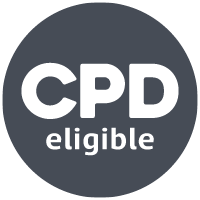 The second in our series on the impact of marketing, 'Digital Vision: living on the cutting edge', explores the marketer's relationship with the online world; how we as professional marketers feel about it, whether we are keeping up with the digital transformation, and if, in fact, we've become too distracted by it and lost focus on our core skills.
This report warns that in the search for digital expertise, marketers are still becoming increasingly specialist, more so than at any time in the history of our profession. The view that core skills continue to be sacrificed due to the focus on digital is widespread among the marketing community and if an economic downturn means less money for learning and development, the issue could be exacerbated.
In the drive to build the most highly-skilled teams, we mustn't lose sight of the individuals that make up those teams and take personal responsibility for ensuring we are developing well-rounded professional marketers, with the core skills to tackle the next marketing challenge.
The report provides advice and insight for junior to senior marketers, from recent graduates to CMOs looking to build teams and ensure their own career prosperity, including topics such as:
Directors
You are responsible for developing the marketing leaders of the future – but how do you build a balanced team of specialists?
Given the dramatic change in the marketing landscape, upskilling your more experienced team members and investing time and resource in your own skills is key.
Fill the right skills gaps in your team – digital shouldn't be your only focus. Carry out an audit of the skills in your team and use a competency framework to ensure you have every base covered.
Don't assume the 'digital natives' know everything. The report finds both a lack of confidence and significant knowledge gaps amongst the younger generation when it comes to digital marketing, ensuring your own skills are up to speed should be a priority.
Junior marketers
Experience alone isn't enough to succeed. A strong development framework requires a blend of both formal and informal training (including reverse-mentoring and job-role shadowing).
Avoid getting lost down a specialist rabbit warren. If you are to progress in your career you may need to be more than just digitally proficient.
Beware a disproportionate focus on digital skills - 60% of those we spoke to believe that a focus on digital skills comes at the expense of core marketing skills.
Recognise the importance of training and development to understand the breadth you need to succeed.


Download the full report below to read this latest analysis.