The impact of marketing: Through the pandemic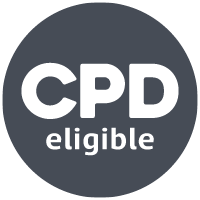 Our latest report in the CIM Impact of Marketing research series, finds that despite the challenges of the past few years, marketers are optimistic for the future of the sector. In fact, nine in ten believe it has a key role to play in the UK's economic recovery. This is a trend echoed in the Government's Autumn budget, which allocated £3bn to personal development.  
The research series, which spans the pandemic, explores the impact of Covid-19 on the marketing sector and how the country's marketers are adapting to building back better in 2022 and beyond. The report covers key topics such as: 
How marketers can develop the skills to succeed and where the skills gaps are 
Building better teams through improved recruitment and retention 
Why acting with purpose is now critical 
How the marketing sector can capitalise on its increasing role as the conscience of a business by boosting transparency
Tackling public perception on issues like woke-washing and green-washing 
The CMO priorities for the future 
The report offers advice and insight for junior to senior marketers, from recent graduates to CMOs looking to build teams and ensure their own career prosperity.  
Discussing the report's findings Chris Daly, chief executive of the Chartered Institute of Marketing said: "This latest report reflects the resilience of the marketing profession as it steps up to the challenge of helping the country recover from the pandemic. I am immensely proud that despite personal and professional setbacks, so many across the sector responded with ambition and determination. Covid-19 touched countless lives and livelihoods, and I believe that marketers will have a critical role in shaping an economy that works for both people and the planet."


Download the full Impact of Marketing series below to read this latest analysis.