Member Exclusive: Common content marketing mistakes you should avoid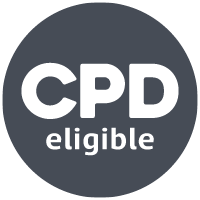 Broadcast:

Wednesday 27 April 2022

Chris Lee
It is now easier than ever to create, distribute, and view content online, which can be extremely beneficial to business and consumers alike. With such a large volume of content now available, however, it can be difficult for businesses to truly create content that cuts through the noise.
Despite technological advancements, a variety of new platforms and opportunities that continue to emerge in the digital marketing space, many brands keep making mistakes with their content and fail to stay on top of trends. Register now and join us for this member exclusive webinar with CIM course director, Chris Lee, where we will look at how brands can avoid the most common content marketing missteps and shape their strategies for success.
Members can watch now to find out:
What does content marketing look like in 2022?
What tools do you need to continually assess your content marketing?
What makes for a successful content marketing strategy?
Member only content
Become a member to enjoy full access to this article and a wide variety of digital content and features on our site. Join CIM from just £15.75 per month for an annual membership.
If you are already a Member please log in by the button below.