Member Exclusive: Empower your team to create compelling in-house video content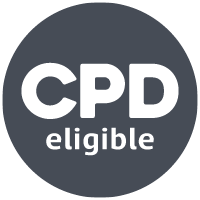 Broadcast:

Wednesday 01 December 2021

Kim Slade
If you're planning on outsourcing your video content in 2022, you might want to think again. Forget the notion that you need significant budget and resource to produce high-quality videos for your organisation. We're here to help your organisation grow in the year ahead using effective video content, whilst keeping it all in-house.  
For our final member exclusive webinar for 2021, CIM course director Kim Slade will give you and your team the tools to confidently produce high-quality videos. He'll also share the latest tools and tricks for video content creation across any marketing platform. 
Members can watch on demand to find out: 
What video content will be most effective for your organisation 
Why high-quality, high-volume visual content matters 
What video skills your team need for the year ahead
Member only content
Become a member to enjoy full access to this article and a wide variety of digital content and features on our site. Join CIM from just £15.00 per month for an annual membership.
If you are already a Member please log in by the button below.
Guest Membership
Guest Membership is free and gives you access to some areas of our website(s) that are unavailable to non-members (this page for example).
Please enter your email address below... please be accurate as an email will be sent to that address to confirm ownership. A link will be provided within the email which will then enable you to enter your name and password.