Member Exclusive: Get warm leads into the marketing funnel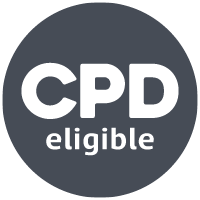 Broadcast:

Wednesday 06 May 2020

Robert Elding
Businesses of all sizes and sectors have been affected by recent events. Now more than ever, businesses need a selling system that will bring warm leads in to the business who are ready to buy now.
It's time to use cutting edge techniques because getting customers through the marketing funnel has scarcely been more important. Channel Dynamic's MD and 'pay-per-lead' expert Robert Elding will show you:
The importance of the marketing funnel and the techniques surrounding it

How to engage with prospects across a large number of platforms

His tips for getting a steady flow of warm leads through to a steady supply of sales.
Watch on demand to find out how to get warm leads into the marketing funnel.
Member only content
Become a member to enjoy full access to this article and a wide variety of digital content and features on our site. Join CIM from just £15.75 per month for an annual membership.
If you are already a Member please log in by the button below.