Member Exclusive: Marketing planning in a post-Covid world using SOSTAC®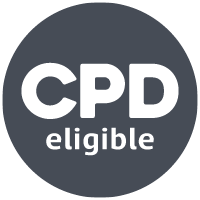 Broadcast:

Wednesday 19 May 2021

PR Smith
The world has changed since COVID came along. Jobs, work, management, commuting, workspaces have all changed dramatically. The invisible triggers that make up day to day trading – supply, demand, and the market – have all adjusted under extreme circumstances. Three distinct crises are also occurring, almost simultaneously in the business community, creating distinct, long-term challenges for marketers.
However, new opportunities are emerging too. New ways of working mean new economic structures are possible. How will new post-Covid attitudes affect both consumerism and employment? Or is this simply an acceleration of the rapid change we have all experienced in the marketing industry? How much do we as marketers need to be aware of these changes?
Members can watch our webinar on demand, where SOSTAC® creator PR Smith will explore how his planning framework can provide a structure to deal with accelerated change. Tune in and you'll learn:
What changing workspace strategy means for marketers

How three distinct crises are affecting the workplace right now

All about 'Super AI', 'Hyper-Competition', Clubhouse, and much more.
Member only content
Become a member to enjoy full access to this article and a wide variety of digital content and features on our site. Join CIM from just £15.00 per month for an annual membership.
If you are already a Member please log in by the button below.
Guest Membership
Guest Membership is free and gives you access to some areas of our website(s) that are unavailable to non-members (this page for example).
Please enter your email address below... please be accurate as an email will be sent to that address to confirm ownership. A link will be provided within the email which will then enable you to enter your name and password.