Member Exclusive: Whose ad is this? Making your brand instantly recognisable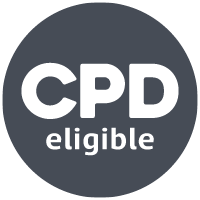 Broadcast:

Tuesday 25 April 2023

Max Stricker
For brands to stand the test of time, they must be distinctive, consistent and instantly recognisable. Instantly recognisable branding, advertising and packaging are key to getting your brand bought. But how do we measure and achieve distinctiveness?
Members can watch the session on-demand now with branding expert and CIM course director, Max Stricker. During this session, Max will reveal the most common branding fallacies and share how you can be sure your brand stands out from the crowd.
Tune into the session live for the chance to take part in our Q&A session.
Members can watch the recording on-demand to discover:
Why brand consistency is a must-have
How to measure the distinctiveness of your brand
Steps to make your brand instantly recognisable
Member only content
Become a member to enjoy full access to this article and a wide variety of digital content and features on our site. Join CIM from just £15.75 per month for an annual membership.
If you are already a Member please log in by the button below.