Catalyst issue 4 | 2021: Brand bravery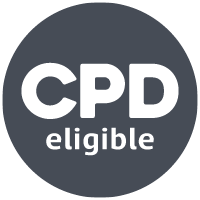 Don't be frightened to embrace life outside the 9-to-5
How have you spent your lockdown? Perhaps you mastered your sourdough starter or passed the time perfecting that calligraphy technique? I confess I now have several months' worth of unopened art subscription boxes looking at me, accusingly, from the shelves.
I am in awe of the go-getters, and this edition is full of them. Our 'Big Conversation' on (p26) delves into the extra jobs and roles many senior marketers take on, whether they be non-executive directorships, mentoring roles, or even running businesses on the side. Yet whenever we meet, they remain full of vim and vigour. How do they do it?
Well, the extra roles these marketers take on gives them a new perspective, making their lives more energising. Yes, it's a lot to juggle, but they've learned to use their time wisely and take on challenging roles that makes it easier to leap out of bed in the morning.
We continue the theme of self-improvement with Abigail Dixon's article on building the 'whole marketer' (p56). Perhaps we don't all have it in us to run a farm or start up a mental-health initiative, but we should indulge in our passions and explore the wider reaches of our career, it's by doing this that we become successful.
It's time for employers to realise that allowing staff time to develop and follow their passions is not about slacking. There have been troubling reports in the press about how companies controlled their staff in a hybrid working environment in 2020. Today, it's almost universally clear that we've all been working far harder while at home.
Company culture is critical to business success, and a toxic working environment can be detrimental, as Catalyst editor-at-large, Lucy Handley, discovers in our cover story (p16).
As we enter some form of normality, it's important for us to work towards achieving our personal goals, as well as our career goals. It's crucial that we have the ability to recognise a toxic working environment, and the courage to call it out when we see it.
Be brave!
To read the latest edition, sign into MyCIM or sign up to become a member of CIM below.
Member only content
Become a member to enjoy full access to this article and a wide variety of digital content and features on our site. Join CIM from just £15.75 per month for an annual membership.
If you are already a Member please log in by the button below.