Practical Insights: Multi-channel digital marketing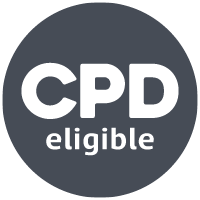 Broadcast:

Monday 20 May 2019
How do you create an effective multi-channel marketing campaign? Is it all about brand consistency and using the same creative elements? They are important, but effective multi-channel marketing is more than that. You should focus on using customer insight to generate media neutral ideas that work across a variety of media.
This webinar will discuss how to generate those media neutral ideas, how to combine media channels effectively and how to measure the elements of your campaign. The session will focus on digital comms, but will also highlight why integration is about delivering a consistent customer experience in on and off line channels.
What you'll learn:
How to develop media neutral multi-channel campaign ideas
How to measure multi-channel campaigns 
Our member exclusive webinars, which are exclusive to CIM members, enable you to watch and listen from your desk or catch up on demand when it's convenient for you. Hosted monthly by subject matter experts, our webinars keep you up-to-date and knowledgeable on topics which cover all aspects of marketing. You'll also be able to apply what you've learned immediately to your current role.


If you're interested in watching our member exclusive webinars, you can find out more about how to become a member for as little as £15 per month
here
.
Member only content
Become a member to enjoy full access to this article and a wide variety of digital content and features on our site. Join CIM from just £15.75 per month for an annual membership.
If you are already a Member please log in by the button below.