Member Exclusive: Driving digital strategies for social media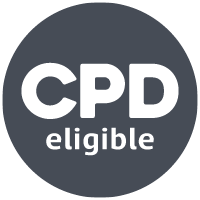 Broadcast:

Wednesday 19 August 2020

Michelle Carvill
Businesses looking to rebuild after a worldwide pandemic will need robust digital marketing, both to steady the ship and then seek growth. Digital marketing will be key to the recovery, but do marketers have the skills to make full use of their digital knowledge, particularly in social media?
SMEs need to translate social media engagement into revenue and make full use of the digital tools at their disposal. Learning from how big brands have developed their messaging during lockdown can offer a pathway for agile smaller businesses to work their way back to recovery. Now more than ever, marketers need to know how to get the most from their digital strategy to drive revenue and engage key stakeholders.
Listen to our webinar where you'll discover:
How organisations can use their digital and social media presence to enhance relationships with key stakeholders

Which social media marketing tactics to prioritise when budgets are tight

Some hot tips on enhancing digital literacy across an entire business.
Listen on demand to discover how marketers can drive their digital strategy through social media.
Member only content
Become a member to enjoy full access to this article and a wide variety of digital content and features on our site. Join CIM from just £15.75 per month for an annual membership.
If you are already a Member please log in by the button below.