How to create content that drives conversion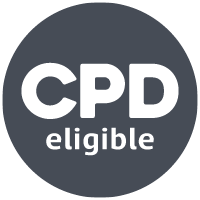 Broadcast:

Wednesday 29 January 2020

Chris Lee
This webinar is now available to all content hub users. In light of the current circumstances, and to keep more people in touch with the marketing community, this webinar was released to non-members on 30 March 2020. Our members will continue to get exclusive access to live presentations of all of our member exclusive webinars.
Content is central to informing and persuading your target audiences. On your own website, social media channels and search engines, visibility and clarity are key to communicating your message. As consumers become more cynical about advertising, and newer forms of chasing customers are seen as less trustworthy than the old methods, brands who can create engaging content can cut through the noise.
Watch our webinar on demand and you will get a taster of how your company, big or small, can increase traffic, change perceptions, drive business and much, much more.
You'll discover:
How to establish your business objectives
All about the content armoury
Appropriate tone of voice
The intricacies of writing for the Web and social media.
If you're interested in watching our exclusive webinars, you can find out more about how to become a member for as little as £15 per month here.