Practical Insights: Partnership marketing - is this the eighth P?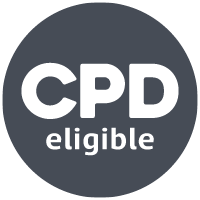 Broadcast:

Tuesday 21 March 2017

Simon Hall
We've heard of the 7P's, but is partnership marketing the eighth P to add the marketing mix?
Partnering to grow a business is becoming more interesting for marketers; in the past this was left to business development and sales, but marketers now play a pivotal role in identifying partners who can lend credibility to messages, help a business gain access to new customers and open doors to new markets.
Watch this Practical Insights webinar and you'll learn about: 
Collaborative marketing across the buyer journey
Collaborative marketing supporting marketing and business goals
Collaboration across the customer life-cycle from acquisition to retention, and to developing the customer business
Tips and tools for partnership creation and management
Member only content
Become a member to enjoy full access to this article and a wide variety of digital content and features on our site. Join CIM from just £15.75 per month for an annual membership.
If you are already a Member please log in by the button below.