Winning in the next normal - Building marketing confidence and capability when the future is uncertain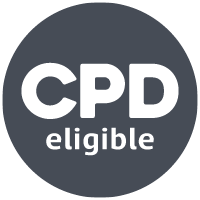 Broadcast:

Wednesday 28 October 2020

Caroline Cook
These current times for marketing teams are complex, ever-changing, and highly challenging. 'Normal' is changing every day, and marketing teams need to be agile and confident to navigate this. 'Winning in the next normal – Building marketing confidence and capability when the future is uncertain', is a highly practical and stimulating webinar that will help teams build that crucial marketing confidence and capability to win in the next normal.
Hosted by Caroline Cook, this webinar will give marketeers and their teams top tips, tools and techniques that will allow them to 'ride the white water' more effectively, unlocking opportunities and mitigating risks. Caroline will discuss some of the latest pitfalls and barriers to marketing excellence and suggest approaches that help provide a balance between focusing on what's important to future long term growth, with the need to adapt tactics quickly in uncertain times.
Watch on demand to discover thought-provoking ways to build your team's marketing confidence and capability.