3 steps to surviving redundancy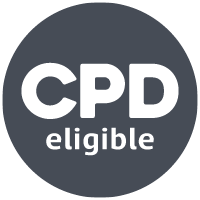 So, you've just lost your marketing job. Whether it was your perfect position or just a way to pay the bills until the right opportunity came along, it still hurts to be let go.
With an estimated quarter of Britain's workforce due to be impacted, in some way, by Covid-19, redundancy is an all-too-familiar reminder of how drastically the business landscape has changed in the last six months. Even in the past 48 hours, whilst writing this article, a further 11,000 Brits may lose their jobs due to a raft of firms announcing closures. This sort of news has become the norm, rather than the exception, since March.
For those who are facing being made redundant, the damage is often twofold. It could damage you financially, unless you're lucky enough or have the right connections to secure another job during your notice period. However, science says that it could damage you psychologically as well. A study of nearly 7,000 UK adults, conducted by the University of Manchester, showed that people laid off were 4.5% less likely to express feelings of trust – even 17 years after being made redundant. The figure was even more pronounced for those who put a lot of personal emphasis on their career.
Losing your job has a lasting impact, but that doesn't have to be the whole story. Here are three simple ways to keep your head above water when you're faced with redundancy:
Get advice
Unfortunately, the far-reaching impact of Covid-19 is affecting many. This does mean that if you're at risk of redundancy, however, you are not alone, and there are more resources than ever to support you through this difficult time. Here are some of our top picks: 
The Chartered Institute of Personnel and Development have published a

bespoke Covid-19 guide

for anyone affected by redundancy at this time.

 

For specific queries, Acas offers free, impartial advice on your workplace rights. Contact them

here

.

 

MoneySavingExpert have also published a

step-by-step redundancy guide

, whether you've already been let go or are concerned that it may be on the cards.

 
Use your network
You've undoubtedly picked up contacts throughout your marketing career. This is the time to use them. LinkedIn isn't just for making connections, you can find entire communities set up to help jobseekers, as well as advice, opportunities and resources to support your job search. If you're a CIM member, you can browse a range of opportunities specifically curated for professional marketers at CIM Marketing Jobs. 
Feel the fear and forge ahead
For marketers the world over, this is a time of uncertainty. What's important to keep in mind when faced with starting over is your own value. Building a new CV – in whatever format that takes – can be a positive process as you discover just how much you have learned over the years and the types of skills you now have to interest a potential employer. Some professionals will also be faced with seeking opportunities outside of their known sector but making a fresh start doesn't have to be daunting. Remember that most successful people have experienced similar setbacks. When Harry Potter creator JK Rowling was fired, she used the opportunity to do what she really loved: writing. Michael Bloomberg used his severance pay to found a business empire. What new challenge might you discover? 
CIM members can view a range of support and resources available to them via our Covid-19 support page.