Brand alone can't save M&S's bottom line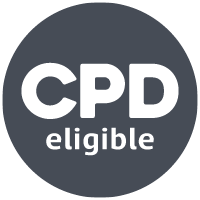 Recent news from the high street offers a cautionary lesson on the dangers of leaning too hard on a much-loved brand
At the end of September, the latest quarterly reshuffle of the FTSE 100 saw Marks & Spencer booted out for the first time. M&S was a founding member of the leading City share index in 1984 and an ever-present for almost 35 subsequent years. But, with its share price at a 20-year low, the retailer has had its membership of this prestigious club rescinded. Its relegation to the FTSE 250 follows a long-term decline in sales, which M&S has most recently tried to counteract by closing 120 stores.
The news would normally mark M&S down as just another victim of the crisis on the high street, a name to be added to the list beginning Debenhams and House of Fraser. It seems, however, there is something a little more interesting is going on. In August, M&S came third in YouGov's annual brand health rankings. Across categories as broad as Impression, Value, Quality, Reputation, Satisfaction and Recommend, the M&S brand is in rude health. And yet its bottom line is in tatters. M&S's department-store rival John Lewis came top of that YouGov survey, yet it too appears to be in financial trouble, announcing just this week it would be merging with its Waitrose food arm in a bid to save £100m in costs.
All of this suggests a major – and unusual – disconnect between the brands and bottom lines of department stores. So, what's going on? "Complacency looks like the key issue here," says CIM's Adam Pyle. "M&S has assumed a correlation between brand reputation and business success, and I don't think that's wise. In reality, we consumers can think very fondly of the halcyon days of M&S and of our own youth but, at the same time, despair at its current offering. And there's a generation coming up now that doesn't even have those happy memories to fall back on."
Catching up with change
Complacency would explain the seemingly glacial pace at which M&S has responded to the profound changes on the high street, including the rise of online shopping. "Even today, its e-commerce system is lacking," says CIM's Ally Lee-Boone. "Delivery is expensive, and it takes several days just for a click-and-collect service. I would go so far as to call that unforgivable – because I can't think of an excuse for it."
M&S has also been having supply-chain problems around availability that led it to fire its clothing and home boss Jill McDonald in July. In contrast to John Lewis, however, it's still not clear M&S has grasped the enormity of what it must do if it is to catch up and eventually thrive on a changing high street. John Lewis might have posted disappointing full-year results in the summer, but it was braced for them, having previously said it would be investing up to £500m in innovation, with a focus on customer experience.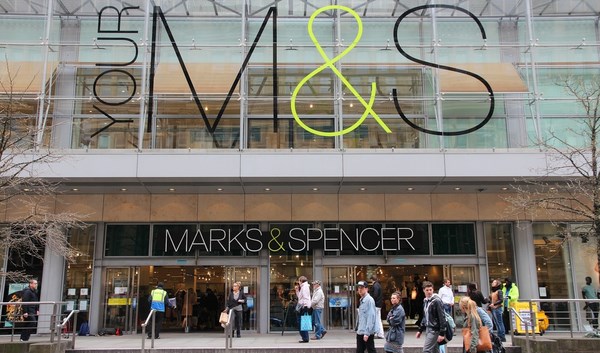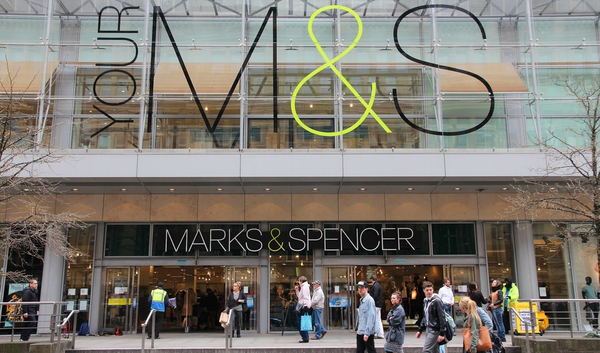 In contrast, M&S gives the impression of simply not being able to stick to such a plan. Just a couple of weeks ago, chief financial officer Humphrey Singer, who had taken a lead on transformation strategy, announced he would be stepping down after just over a year in the job.
"M&S has been stuttering on this for a long time," says CIM marketing director Gemma Butler, "and it's not going to get any easier. In fact, with new competition from slick, pure online operators like Swoon and Made, there's even more ground to make up."
While M&S has been moving nowhere slowly, more agile rivals have been on significant journeys and ended up at better places. "Look at Next," says Butler. "Over a long period, it has innovated persistently – launching a catalogue, only having two sales a year, closing stores, opening Costa Coffees in stores, getting into home furnishings – and now all of its growth is coming from online."
To put it more starkly: while Jill McDonald has paid the price for 'jeansgate', which saw M&S unable to fulfil a deluge of orders for its Holly Willoughby clothing line, Next has made hay with a fashion range from another TV presenter, Emma Willis.
Going beyond brand
Over the years, M&S has enjoyed a number of advantages – often related to its much-trusted brand – but that is all it has done. It has enjoyed them; it hasn't capitalised on them. M&S was an early mover in sustainability, but never followed that up. It is famously – quintessentially – British, but today it's German discounters Aldi and Lidl that proudly stick the Union Jack all over their products. While Boots is busy revolutionising its beauty counters and John Lewis is introducing in-store spas, M&S has been treading water on customer experience.
A growing cohort of M&S's rivals believe customer experience, in particular, is their new key to success. At the end of November, Selfridges will become the world's first department store with its own permanent cinema. Beneath such eye-catching innovations, there is something in the very nature of department stores that can help them here, says Lee-Boone. "Reduced to their core, department stores are aggregators of goods. If they can position themselves as independent authorities for customers, helping them find and buy the right product, they will offer a valuable service as a credible source of information that isn't biased by sponsorship or advertising."
This might explain why H&M – which, like M&S, has traditionally focused on own-brand products – recently announced it would sell external brands as part of a trial. With its longstanding reputation for integrity, M&S would seem particularly well placed to succeed as a trustworthy guide for customers navigating their way through a crowded marketplace.
M&S has a dependable brand, but that does not mean it can simply depend on that brand come what may. John Lewis has woken up to this. Now M&S should do the same. It must rethink and revamp its in-store and online experiences or its halcyon days really will become a distant memory.
Want to align your brand with your future earnings? All of the best career opportunities are on CIM Marketing Jobs.