Dreaming of a green Christmas?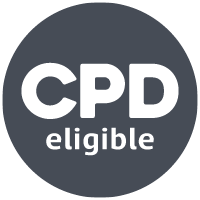 As consumers become more environmentally aware, expectations for brands and their marketing teams to be more sustainable are escalating.
Read on to discover what we uncovered in our research, and what brands should now be more aware of.
It is clear consumers feel brands should be doing more when it comes to sustainability, increasing the communications around the eco-credentials of their products and services. The festive season is certainly no different. Seen as a time to indulge by many, it is also regarded as a period of over consumption and waste.
New CIM research reveals that over half (53%) of UK adults who celebrate Christmas now think it's important to do so in a more environmentally friendly way.
Consumers don't want to hear excuses over how it will take brands time to change their packaging or supply chains, they want action now. Over three fifths (64%) of the 2,000 survey respondents expect brands and marketing teams to be more transparent about the impact Christmas products and services could have on the environment, and will look for alternatives if these expectations aren't met.
With the introduction of the CMA's Green Claims Code set for January in the UK, environmental transparency will become essential for brands not wanting to face prosecution. The Code will apply to any business attempting to make a sustainability claim and will play a critical role in the attempt to stamp out greenwashing for good.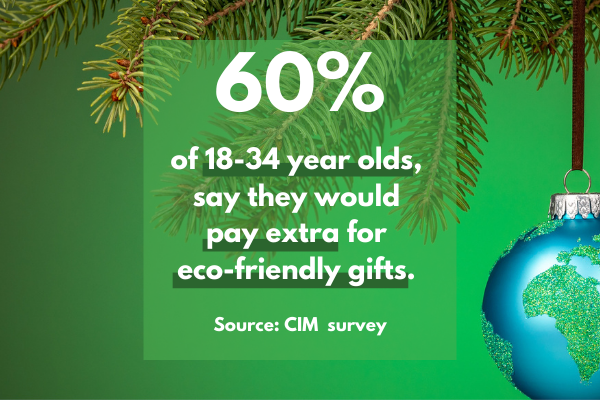 However, despite increased regulation, investment in sustainability does not have to impact a brands' bottom line. 45% of respondents are willing to spend more money to have an environmentally friendly Christmas, highlighting the opportunity for brands to invest in sustainable festive products. The news gets even better if your product or service is popular with younger consumers (18-34 year olds), with three fifths (60%) saying they would pay extra for eco-friendly gifts.
The global population is increasingly conscious of the impact the festivities and their associated consumerism is having on the planet, and are expecting brands and marketers to step up and rethink how they can celebrate the magic of Christmas without leaving a mountain of waste behind.
Many consumers are already taking the initiative and are not waiting for brands to catch up, seeking out more sustainable festive options for themselves:  
Two fifths (41%) are reusing Christmas decorations rather than buying new ones  
Over a fifth (22%) are buying from local businesses 
One quarter (26%) are using a plastic reusable Christmas tree rather than buying a real tree. 
Other popular options include: renting outfits for parties instead of purchasing new clothes; buying reusable crackers and sustainable wrapping paper; and sending e-cards rather than Christmas cards.
Excessive Christmas packaging
For the last three years, CIM has conducted research exploring consumers' views on how much packaging companies use. We found this year that the vast majority (82%) of UK adults agree companies use too much when delivering or selling in-store products. Additionally, 78% want to see more being done by large companies to promote sustainable packaging, up 16 percentage points from last year.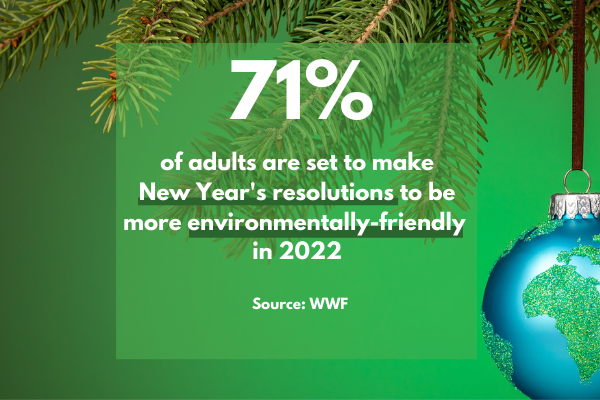 The issue of over-packaging appears to influence consumers' shopping habits too – 30% said receiving an online order with excess packaging has put them off ordering from the same company again, whilst 34% prefer to click and collect services that save on the carbon emissions associated with home deliveries.
Marketing teams are affecting change
Encouragingly, 76% of marketers say they have been involved in sustainability work in the last five years. Consumers also believe brands are starting to make headway when it comes to sustainability, with over two fifths of respondents (42%) believing brands use more sustainable packaging nowadays compared to five years ago. There has also been more investment in campaigns educating consumers on the impact of their purchasing decisions.
Evidently, consumers are far more switched on when it comes to sustainability and the impact marketing can have as a force for good. The WWF recently found that 71 per cent of adults are set to make green New Year resolutions to be more environmentally friendly in 2022 – underlining the long-term importance of brands listening to the sustainable input of marketing teams. The alternative is to risk reputational damage and isolating consumers – not to mention damaging the planet we all rely on.
 
Marketers wanting to upskill in this area can do so through two CIM marketing programmes: 'The Sustainable Marketer' and the 'Sustainable Transformation Programme' which have been designed to equip marketers and businesses to take the lead in developing sustainable strategies and campaigns.
For more research, advice and thought leadership on sustainable marketing visit the CIM Sustainable Transformation Hub.