Examining the brand response to Australia's bushfire crisis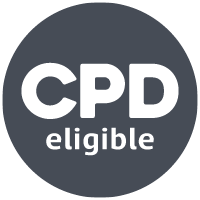 Those following the coverage of the devastating bushfires in Australia can't fail to have been touched by the plight of the people and animals affected. Authorities now estimate around half a billion Australian dollars have been raised via a range of charities, appeals, individual efforts through platforms such as GoFundMe and corporate donations.
It's only natural at times like these that companies like to do more than simply write a cheque, with many organisations using the resources available to them as a force for good. The oft-derided influencer and social media cohort has been one of the quickest off the mark.
A Californian model and Instagram influencer, Kaylen Ward, is now being called the 'Naked Philanthropist' for raising over $100,000 in a matter of days by selling naked selfies. YouTubers and celebrities such as Joel McHale and Australian gamers @Muselk and @LazarBeam are taking part in a series of livestreams to raise funds.
Rapid responsiveness to world events is one of the hallmarks of digitally native and social-based commerce. Small, agile but with a huge reach, influencers, gamers and start-ups are able to conceive ideas and get them off the ground with blistering pace. Their – usually – genuine connection with their audience also inspires a high level of response as the causes they support are close to the hearts of both creator and audience.
But what of more traditional brands? Fashion house Balenciaga is one of the more high-profile donors with the release of Koala-themed hoodies and t-shirts. Its parent company, Kering Group, has already donated AUS $1m and 100% of the clothing sales will go to bushfire relief, particularly charities selected by Kering Group and Balenciaga's sustainability experts.
Other brands are focusing their efforts on product donation, with Coke launching 'Share a Coke with the Firies'. The branded cans will not be available for sale but given direct to the Emergency Services. You could argue that Coke's bespoke branding often garners plenty column inches but, scepticism aside, the company is also making sizeable donations to a range of charities, as well as financially supporting small businesses that have been impacted.
Due diligence is critical because, as has been proven on many occasions, responding to a catastrophe is fraught with danger for brands. After the first flush of PR, soon commenters are keen to understand companies' motivations. Is philanthropy a natural brand attribute, or is it at odds with the organisation's day-to-day behaviour?
Balenciaga has a history of working with causes, having previously created a line of clothing to benefit the United Nations' World Food Programme. However, questions might be asked of mining companies or oil producers, if they were to join too vocally in with the fundraising efforts. Many are attributing at least part of the bushfire devastation to climate change and the role Australia's extensive coal exports might play in that equation.
In the January 2020 issue of Catalyst, AO.com's director of client, Piers French, discusses what the role of social value is in enterprise. On brands' many different responses to the Australian catastrophe, he says: "Corporate donations are gratefully received, but using your brand and business model to drive awareness and fundraising – like Balenciaga has done – creates a virtuous circle of value: for customers, employees and shareholders. For those brands with authentic social values, the test is not 'do we risk being involved?'. It is 'do our customers expect us to be part of the solution? And will it damage our brand not to be involved?'"
Even those who have donated in good faith face challenges when it comes to how that money is spent, with previous efforts leaking cash to less efficient distributors or downright scams. To help in this due diligence, the Australian Charities and Not-for-profit Commission is keeping a close eye on what charities are doing with this huge volume of donations. Consumers too, will be watching to see if their favourite brands have really put their money where their mouth is.
To learn how to companies like AO.com are marrying social value with a commercial prerogative, read Socially Acceptable (p52) in the Issue 1 | 2020 of Catalyst. If you're not yet a member of CIM, find out how you can get your hands on a copy of Catalyst magazine here. 
To give you the best insights, we need to hear yours. Complete our short Exchange survey to tell us what content you love.