How marketers can do more with less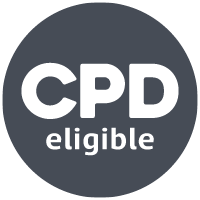 With budgets slashed and staff on furlough, marketers are facing more challenges than ever when it comes to making resources stretch.
Throughout this pandemic we've all done some belt-tightening. Even if we haven't actually found ourselves in dire economic straits, the instinct has been to trim the fat and take a cautious approach to spending.
The impact on marketers is two-fold. On the one hand, this is a notable and widespread customer trend. There is less money for discretionary spending so the competition for every pound is intense.
But this has impacted their own spending habits too. Budgets have been cut, spend halted. Coca-Cola notably pressed pause on its marketing spend which no doubt gave many marketers pause for thought. If a company with pockets as deep as the world's biggest fizzy drinks brand isn't keen to spend in a pandemic, perhaps we should be a bit more circumspect too.
It's easy to allow news like this to set you into a doom spiral. We must cut, we must slash, we must stop, we must hide. But it's important to look to the positives. Brands that have paused have taken the time also to review.
Coca-Cola announced later in lockdown that it was going to realign its portfolio and cut some of the poorer performing lines. Unilever revealed that it had cut spend to "keep its powder dry" in the early months of the lockdown, but towards summer had begun to ramp up spending, with a renewed focus on purposeful messaging, ecommerce and key, pandemic-related products such as comfort foods and hygiene products.
Many other, smaller brands discovered that the halt on marketing spend from bigger organisations caused a big dip in the cost of media, giving them access to TV and print advertising that they may not have been able to use in 'peacetime'.
In fact, the ability to review spend may well lead to some long-term changes in marketing spend habits. Some of the mid-lockdown alternatives shouldn't necessarily be viewed as the 'cheap' alternative; in many respects they were certainly a more effective use of budget.
Take B2B for example. One of the defining elements of B2B marketing is the criss-crossing of oceans to take part in a hectic schedule of industry events and company get-togethers. Naturally, the moratorium on travel put paid to all of that overnight. Literally, in Adobe's case. Its showcase annual event, due to be held in front of 23,000 people in Las Vegas at the very start of the Western part of the pandemic, was cancelled with days to go.
Instead, the company moved its whole event online with all speakers, including company leaders, coming to audiences from their sitting rooms, meaning 130 videos went live simultaneously. With the change in location also came a change in tone. Las Vegas demands all the bells and whistles. It's the home of showmanship. Alex Amado, VP of Adobe's Experience Marketing says they considered green screens and bringing the pizzazz but then realised it didn't chime with the 'all in this together' vibe.
"Given people were just starting to work from home, authenticity and vulnerability was the pivotal decision and one we had the most anxiety about but many rallied to it and commented on how real and authentic it made everything."
Will this nix the Vegas show in the future? Amado doesn't think so, but it won't be the end of the virtual conference by a long chalk. "This will forever change how we think about our in-person events. We will always have a much bigger focus on the digital footprint – the reach, scale and opportunity. Having built this platform and invested time and energy, with much more to come we are going to be looking for great ways [to communicate]."
To find out more about how the pandemic has caused marketers to rethink how they make the most of the resources at their disposal, delve into the latest Big Conversation, A New Work Order in Issue 3 of Catalyst 2020, out now.