How payment systems became your biggest brand asset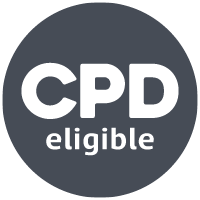 All the advertising and CRM in the world won't save a sale if your checkout options are lacking, explains Morag Cuddeford-Jones
I feel lockdown has made me a lazy beast. Like the rest of the world, I've been doing the vast majority of my shopping online. And I'm getting bored. Bored of typing my address in 10 different ways (how hard is it to standardise the postcode, people?), bored of trying to fish my credit card out to use the CVV number, bored of the faff. I just want to click and go.
Of course, there are several websites that already allow this. The ubiquitous Amazon, some of the more forward-thinking online grocers and any number of sites that let you check out using PayPal and others. In fact, Amazon realised it was onto such a good thing with its 'Buy with 1-click' that it now lends this payment mechanism to other sites, putting it in direct competition with PayPal.
Indeed, so spoilt am I that even when I come up against a slight hiccup in PayPal's user experience (unaccountably it insists on forgetting my password if I try to buy direct from Instagram) I have a mini tantrum and ditch my basket.
Consumers tend to persevere when it comes to things as important as the weekly shop. But all the fun – and let's admit it, unnecessary - lifestyle purchases we might be gently coaxed into are on shaky ground if they make checkout difficult. Which is why something as un-exciting as payments is rapidly becoming your killer app.
Payment providers recognise this and are constantly innovating to make it easier for the customer to part with their money. Use your Apple Pay in store and on a website? Of course (this, at least, does away with the annoying CVV issue at last). Wave your smartwatch at POS? Why not. Buy now, pay later – or in instalments? Why wait until tomorrow when you can have what you want today.
In Issue 1, 2021 of Catalyst, we explored the explosion in the dedicated 'buy now, pay later' payments solutions like Klarna, Openpay, Afterpay and Zip. CIM senior news analyst, MaryLou Costa, looked into how these brands were growing and what customer trends they picked up on. Read more of this on page 48.  
Klarna is perhaps best known in the UK for making it easy to buy smaller items such as clothing, make-up or interior décor items. Brands like Humm, present currently in Ireland and Australia, are looking to facilitate bigger ticket items, spreading the cost of a major purchase like home improvements or a car.
"Our goal is to continue being the leader in larger-ticket items, where transactions are over $1,000. It's a market we understand and serve well, and any international expansion will continue to be in this differentiated way," Jen Bell, general manager of marketing at Humm told Catalyst.
Spreading the cost of a big outlay is logical but commentators are worried about the discretionary spend end of the market. They have concerns that it could lead impressionable and cash-poor younger consumers into unmanageable debt, to the extent that the Financial Conduct Authority (FCA) is making moves to regulate providers like Klarna more closely.
At the consumer end, influencers are beginning to question their relationships with 'buy now, pay later' systems such as Klarna. Oghosa Ovienrioba, or @SincerelyOghosa, told the BBC earlier this month that Klarna's policies make it easy for influencers to promote the service irresponsibly: "There's no risk wording and that means influencers can promote Klarna without detailing the risks."
Making it easy to pay is a definitive brand asset but companies must make sure they also look to their duty of care. The ability to sell to digital lazybones mustn't tip over into making it too easy to buy for people without the means to pay. That said, if the balance is struck well, brands have the potential to turn payments into a powerful tool for driving customer preference.
Find out more about 'Buy Now, Pay Later' offerings, as well as other insights on how dynamic pricing can impact the attractiveness of the brand, in the latest issue of Catalyst, out now.