How you can achieve pitch perfection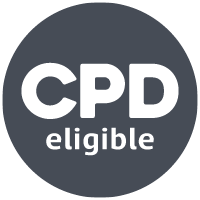 If you're involved with writing, chances are you'll need to pitch an article, a press release, or a byline at some point. But where do you start? CIM's Laura Bracher, an experienced freelance writer, reveals the industry secrets of how to master the perfect pitch to give yourself the best chance of catching an editor's eye. 
Ah, pitching. It really is the Marmite of working in content. Some people love the thrill and satisfaction that comes when a publication signs off an idea, whereas others hate the cold hard rejection that inevitably comes with this line of work. 
For those unfamiliar with pitching, it's the process of reaching out to editors (and journalists) with an opportunity – usually a news story, an interview, or an idea for a byline and if you're involved with writing, marketing, or PR, you'll likely be responsible for this at some point.   
In today's digital-first world, most pitches take place over email, although seasoned professionals will recognise the importance of picking up the phone. First, the person pitching will email the relevant contact with a brief description of the idea or news, including a title and potential sources. Then the editor responds with whether or not they're interested. 
But pitching isn't easy. According to research from Muck Rack, journalists are sent  1-5 pitches on an average per business day – up to 25 a week (some have even reported receiving 51+ a day). This, combined with working to tight deadlines, means that pitches need to be savvier and more strategic than ever to stand out.   
As someone who's spent almost ten years as both a writer and a PR professional, I've pitched and received my fair share of stories. Here are my top tips for creating a pitch that editors will want to snap up.   
Don't skip the prep work
Like any project, the preparation you put into your pitching will significantly impact your success. 
The media is constantly changing, so you want to ensure you remain up to date. You should regularly review your target titles, keep an eye on what subjects they're covering and whether any new sections have appeared (for example, a new Q&A column). Having an Excel or Google spreadsheet that can be quickly and regularly updated with new information will help you remain organised in the long run. While you might come across something irrelevant to you right now, it may be useful for a future story or byline. 
Having a pitching strategy in place is also important. Think about what you want to achieve, where you want the piece to appear, whether you're offering it as an exclusive, and what additional assets you can provide to make the story fly (images, videos, infographics etc.) For time-sensitive pieces, like a company announcement, consider creating a pitching timeline, especially if several people are working on the same piece. That way, there's complete transparency as to who's pitching to who and when, helping to avoid any awkward crossovers. 
Spend time updating your contacts
The success of any pitch lies in how good your media lists and contacts are. Editors and journalists change regularly, and so do their roles, so keeping this information updated is crucial. 
While media database services such as Gorkana are helpful, you shouldn't solely rely on them for contacts, as they can never be entirely up to date or 100% reliable. 
When reading articles, take note of the journalists you come across and do your own research regarding finding their details. While they may not be useful now, they might prove valuable later on.   
Remember, journalists are people too and will usually want to hear from you as long as what you have to say is relevant. Don't be afraid to offer to meet for lunch or coffee (where appropriate) to build on these relationships and find out what they're working on and looking for. 
Be targeted
Another day, another PR pitch for an exfoliating foot peel...

— Brad Wieners (@BradWieners) January 8, 2018
Think about who you want to cover your news or publish your story. Who's on your priority media list? Don't be tempted to go wild and blanket email every single contact and their dog. Instead, be selective with who you talk to. 
As mentioned before, journalists are bombarded with pitches every day, so don't irritate them with something that's not relevant. 
Ask yourself these questions when attempting to narrow down the list: 
Does your client or story fit that publication?

 

Is the announcement big enough for this publication to cover it?

 

Has your contact covered this story in the past (or something similar)?

 
Again, researching what topics your contact has published previously is key. Don't forget that sometimes there may be multiple people at the same publication interested in your story, so it could be worth reaching out to a few. 
Tailor your pitches
When it comes to pitching, one size certainly doesn't fit all. This may seem pretty obvious in some cases – after all, you (hopefully) wouldn't pitch a story about sustainable advertising to a construction magazine. However, where it can get confusing is with national press. For example, The Sun and The Guardian both cover a vast range of content, yet they have very different audiences, which will impact how you pitch your story to suit. The same goes for publications in other countries – a story that might be interesting for a UK website may not suit another in the US. 
When writing a pitch email, think carefully about the subject line. What's your most hard-hitting and eye-catching idea or stat? Is there a strong point of controversy that you can leverage or take a stand on? Length is also important. According to  research from Propel, news pitches with subject lines running from six to nine words had a better chance of success (6.9%) than those with a length of 10-15 words. However, more than 65% of pitches sent came in at a longer length. 
Keep the body of the email brief and to the point. Journalists are busy, and even if you get them to open your message in the first place, you've got limited time and space to keep their attention. 44% of pitches come in between 500-999 words, even though those with a length of 50-149 words have the best response rate (15%). 
Tease them into wanting to read the information below. For example, lead with your most exciting stats, who you can offer as a spokesperson, or whether this is an exclusive. Again, you will need to change the information depending on who you're pitching to. 
Pick up the phone
Don't be afraid to pick up the phone. While it's not easy being engaging over the phone (listeners are often distracted), this is always the quickest and most efficient way of getting an answer. But, just like emails, journalists often have many callers and don't appreciate time wasters, so make sure you have your key talking points written down. 
Consider the timing of your call as well. For example, pitch in the morning when they're planning their content for the day or week ahead. Don't pick up on the phone on a Friday afternoon – no one will thank you for that.   
And remember, don't give up
Editors and journalists don't have the time to respond to every pitch, so rather than getting a 'no', you'll probably never hear back. If it's a timely news story, pick up the phone or follow up with an email after a couple of hours. If it's something that's less time-sensitive like a byline, a week later is okay. 
Don't be disheartened if you don't succeed right away. Pitching can be hard, and you'll likely receive some rude or cold responses. But, over time, you'll build stronger relationships as people get to know you, and it'll become easier. Good luck! 
Develop your confidence and persuasive skills, and learn the art of building rapport with people in your network, with our training course Confidence, Influence and Impact.