Six simple ways to stand out on LinkedIn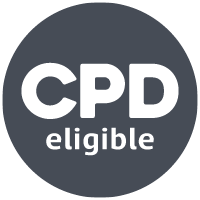 It's hard to overstate the importance of LinkedIn to your professional profile, but few marketers are using it to its full potential. These simple tips can help you to use the platform to stand out from the crowd.
LinkedIn's global influence spans even further than the 740 million members signed up to the platform. Apart from the personal branding element for professionals seeking progress in their careers, it is now a vital tool for recruitment agencies, a touchpoint for employer branding, and an important analytical model, with virtually all marketing teams using it as part of their social media strategy.
Yet only around three million of LinkedIn's users share content on a weekly basis. The reasoning for this is quite clear; it is a professional platform with users playing it safer than they would on social influencer sites such as Instagram or Twitter. The good news is that a few easy adjustments to your own profile can help it stand out, bringing your professional profile in to pole position for whatever your next career step is.
Here are six simple ways you can stand out on LinkedIn:
Start by doing some housekeeping
In the same way that you clean up your house before people visit, make sure your profile is as good as it can be for visitors. This means an up-to-date picture – it doesn't have to be overly corporate, but it must be appropriate for the platform - and a concise summary of your skills and talents.
If you include a headline using industry buzzwords and your current job title, then you are more likely to appear in searches. For marketers, that means going into more detail about specialisms. As an example, a brand and communications executive might want to include key phrases such as 'strategy' and 'stakeholder management,' because those are some of the key skills associated with their roles.
Elevate the elevator pitch
A really good summary is essential for those using LinkedIn as a job search tool, but every profile should have a short and simply introduction that sells themselves effectively.
As mentioned in CIM's recent article on building your professional profile in a digital age, it's important for candidates to sell what they bring to the table, rather than what they've done in their role. LinkedIn, more so than a CV could ever be, should offer a snapshot into who candidates are, rather than solely what they have achieved. Though numbers are effective tools for showing success, social media is, ultimately, a recognition of your personal brand first and foremost.
Find who to follow
It's well known that LinkedIn users typically don't post new content often, so follow those who do. The thought leaders, industry experts, and respected professionals who use the platform effectively can provide some guidance that will help careers.
Marketers have the added advantage of searching for those who specialise in their field – for example, UX or digital – and who work at specific companies. Marketing activities often have tangible results, so, if you like how a certain company presents itself to market, LinkedIn offers a chance to connect with the people responsible for it.
Not every connection you make needs to be a hero of yours either. Try connecting with people simply to build your network; it's helpful when you are trying to reach out to new contacts. If somebody is already a second or third-level connection, introducing yourself to them will be much easier.
Join groups that offer best practice
LinkedIn groups allow professionals to join like-minded people, often in the same industry, to share content, find out answers, search for jobs, and generally network with specialised new contacts. CIM runs a LinkedIn group for marketers, offering industry insights, a book club, knowledge sharing, and announcements about upcoming projects. These have become even more prominent since the pandemic started, with many enjoying the opportunities to share that have diminished under heightened restrictions.
To find relevant groups, simply:
Select groups from the drop-down list that appears when you click into the search box at the top of any page
Enter your keywords
If you need to narrow down your searches, do this with the filters on the left side of the search results page.
To browse groups recommended specially by LinkedIn:
Hover over the interests bar at the top of your homepage and choose groups.
Click discover at the top of the page to see your suggested groups.
To request membership, click the ask to join button (under the group description).
Start posting (relevant) content
Standing out from the crowd means sharing content. After following a number of relevant people within marketing, start sharing their content. Not only does this help grow engagement with your network, it is a healthy indicator of your own personality, a snapshot of your passion for your profession, and added visibility so that people can come across your profile.
Of course, you can share your own thoughts as well. If there is ever an article that you wish to comment on, but perhaps need to go into more depth than a simple reply to the main article, then sharing with a quick comment with your thoughts is the best option. You don't have to even agree with the article in question, but it shows that you can offer your own perspective on it.
If you are just starting out, then share relevant content weekly and put your own posts out monthly. This will give you the bedrock of a more active, effective LinkedIn profile.
Share praise and display your talents
Marketers can promote anything, but almost every professional finds it hard to properly promote their own talents and achievements. That's why LinkedIn is such a useful tool, because it allows you to receive accolades and give them out.
LinkedIn allows users to choose from 10 categories like 'amazing mentor', 'inspirational leader' or 'team player' in order to give kudos to a connection via their feed. Users can also endorse somebody for a skill they've included on their profile simply by scrolling down to skills and endorsements and then clicking the '+' button next to the relevant skill. The good thing is that connections usually return the favour!
Like earnt media, this earnt praise is the most trustworthy and reliable metric businesses have of easily assessing skills. It tells people viewing the profile that this person is respected in their industry and has the practical skillset to succeed in their profession. That's why LinkedIn has become such an important recruiting tool in recent times.
This is more important than ever, as recent research from Hays indicates that up to 60% of marketers plan to move jobs in 2021, meaning those professionals will need to showcase their credentials and businesses will need a way of easily identifying the best talent.
That's why earlier this year, CIM launched digital badges for all active members that can be used on LinkedIn and other social platforms to demonstrate marketers' commitment to staying at the forefront of the industry. These badges, which are personalised to membership level, help professionals to communicate their credentials concisely and effectively, and display their association with CIM and their standing in the profession.
Already a member and want to claim your badge? Get started on MyCIM and access a whole range of benefits to aid and develop your career as a marketer.
Non-members can sign up and receive their badge through our membership page.