Is the CMO role dying out?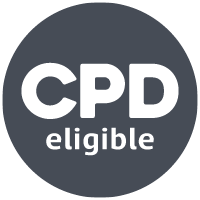 You put a fresh one in, you take the last one out, do the CMOkey Cokey and shake the board about…
The chief marketing officer or CMO role sounds like it should be fairly clear-cut. Having won its coveted seat on the board, marketing as a discipline has reached the top of the tree. The CMO is the top marketer in the business, the clue being in 'chief' and 'marketer'. Would that it were so simple.
McDonald's, for example, seems to be developing an interesting relationship with the CMO title. Its UK CMO, Gareth Helm, announced he would step down in early July. Michelle Graham-Clare, the company's UK and Ireland vice-president of food, beverage, product development and marketing will take over his responsibilities but not the title, seeing the McDonald's UK CMO role vanish.
Yet, McDonald's global arm promoted its international CMO, Alistair Macrow, to global CMO in June. He steps into a role that has lain vacant for a year. The burger company thought, for at least 11 months, that it could get along just fine with an SVP of global marketing instead. Now, it has changed its mind and it's not the only company to do so.
EasyJet is the past master at playing musical chairs with marketing titles. First, the airline promoted Peter Duffy to the role of chief commercial officer with responsibility for revenue generation in 2016. Then he left in 2018 and the role was scrapped in favour of a chief data officer position, signalling the company's commitment to a data-led approach.
But seatbelts tightened for a swift change in direction mere months later as Lis Blair was promoted from her role in CRM and insight into the recreated role of CMO in May 2018 to split marketing back out into its own board-level area again. The role doesn't appear to have been for the long-haul however, as the company announced in April 2020 that Blair was to leave and the CMO position once again headed for the scrapheap.
Tucked away inside that announcement was the news that marketing would be reporting into …the chief commercial officer, currently Robert Carey. And if you're saying hang on, didn't they scrap that role then yes, they did. Robert Carey's full title, according to LinkedIn is chief commercial and planning officer. I understand. I'm confused too.
It's hard to know exactly what is behind the constant reshuffling of marketing titles at the top level. As companies globalise, we have seen a trend towards the more Americanised preference for VPs and SVPs rather than 'chiefs'. Monzo's Tom Blomfield has moved from CEO to President to reflect his more roving, creative role.
But equally, could it be that marketers are still not fully able to define exactly what their position means to the organisation? Certainly, data and insight are playing a much bigger part in the discipline than ever before and a marketer whose strategy leans very heavily towards data could arguably be more of a chief data and insight officer than chief marketers. Similarly, we are told now to focus on customer experience, of which marketing is a tool. So it makes sense for a 'customer obsessed' company to champion its chief customer officer.
Over a year ago, in Issue 2 of Catalyst's 2019 volume, CIM marketing director, Gemma Butler argued that marketers had a task ahead of them if they were going to create robust departments and disciplines that could cope with everything that life throws at them. Very prescient, it turns out:
"In its quest to try and define its role and purpose, marketing has only succeeded in creating more confusion and more roles than it needs. Roles littered with ambiguity have made it harder to recruit for. Perversely, marketing mired itself by doing what it does best; anticipating and satisfying need before it is even fully realised. It is time to pull back to strategy and ask the right questions. What are we trying to achieve and what skills do we need to deliver? Instead of rebranding, we should be focused on redefining marketing's core, strategic role."


Read more about what it means to be a CMO in a forward-thinking organisation with our upcoming profile of Samsung's Benjamin Braun in Issue 3 of Catalyst, out 17 July. Get your hands on a copy by becoming a CIM member from as little as £13 a month.