Regional marketing insight: The East of England, with Paul Mackman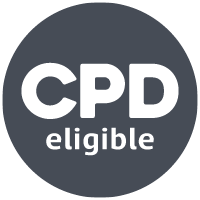 There are trends which are being driven by products, services and organisations specific to different regions in the UK, and we'd like to showcase them starting with the East of England. One of our representatives for that region Paul Mackman (FCIM), managing director of The Mackman Group, gives us some insights around sustainability affecting the business and marketing sector there.
Each CIM region has businesses and organisations which have produce and services with ties, interests and affinities to that part of the UK. In the East of England, a theme we are seeing coming up is how climate change and sustainability is impacting the environment, and how local businesses are reacting to make sustainability part of their strategies.  
Wherever you're based and whether you're new to sustainability or not, you can learn how you can practice and implement sustainability into your strategy with The Sustainable Marketer training course. 
Erosion in the East of England
It's clear the East of England is being affected hugely by environmental issues. The rate of coastal erosion has surprised locals, including retired fisherman Kenny Chaney, who has witnessed these changes.
He notes how busy the Hemsby beach is with tourists in 1957, it remains a popular tourist destination, but it's become equally known for the fast-disappearing coastline.
Mr Chaney says "I've lived here all my life and I wouldn't have thought it would possibly have eroded so much and as quickly as it has done.
Experts say the East of England has a soft coastline and has been eroding for at least 5,000 years. It's obvious that the erosion has been happening at the fast rate during the lifetime of those living and working at the beach.
The government says it has allocated £36m to coastal communities to help them adapt to a changing climate but the council needs to find 15m to carry out work to stop the coastline declining more.
Local residents who live near the sea are being affected by the erosion and those with local businesses have more to consider.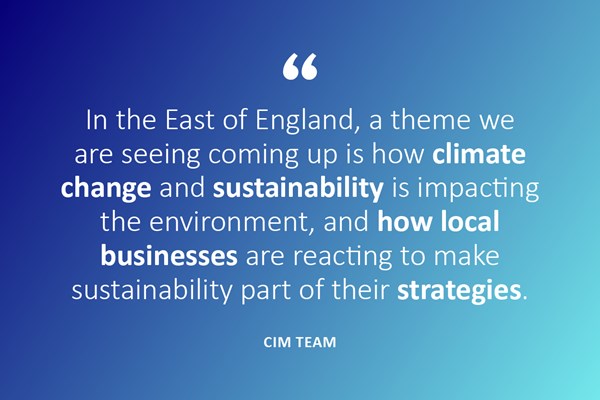 Why we need to pack it in
Older crisp packets might bring up a sense of nostalgia. Some collect them as a relic of days gone by and the packaging material used is durable and resilient. However, in a world where sustainability is being factored into the marketing strategy of many brands, these qualities are huge drawbacks for those working in the snack industry. 
According to the BBC, Golden Wonder crisp packets from the UK's pre-decimalisation era have washed up on a beach in Norfolk. Proof that single-use plastics have the longevity to stay on our planet indefinitely and have environmentalists and modern crisp makers concerned.
Tash Jones of Fairfield Farm Crisps near Colchester, in Essex said that she found the vintage discoveries 'disheartening'. She said that she has tried all different types of options for packaging including single ply which reduced the shelf life a lot and wasn't economically viable.
However, two ply has worked well and is made with a net-zero carbon packaging producer. Compostable bags were an option but many local authorities will reject compostable packaging.
Paul Mackman says that businesses such as Fairfield Farm Crisps are "leading the charge in businesses being a force for good."
The easier choice for some has implications
People often put crisp packaging in the bins rather than go to dedicated recycling facilities. Environmental charity WRAP says that we need to do our bit by taking crisp packets to the correct recycling facilities.
With the impacts of our behaviours and actions being analysed more and more, businesses are catering to meet consumer desires for more sustainable products and packaging.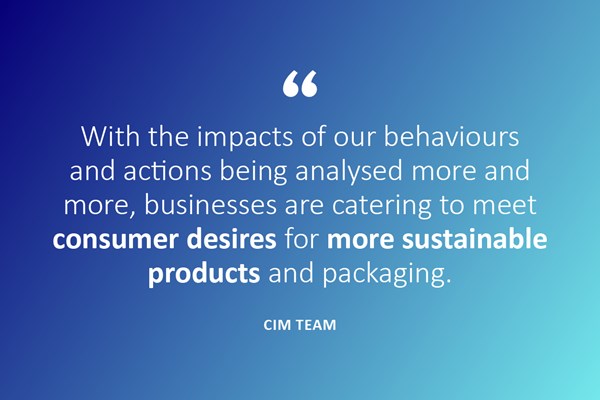 Businesses making a positive impact
Paul Mackman runs a marketing agency in Suffolk who focus on Marketing Insight, Marketing Strategy and Brand Development amongst other services. His agency The Mackman Group is an affiliate partner of CIM and is currently applying for to be a Certified B Corporation – a movement for companies to reach high standards for social and environmental performance.
Businesses with B Corp certifications are growing in popularity across the UK. B Lab reports that they are nearing 1,400 B Corps in the UK, all of which have been assessed on their environmental impact. Here are the regional figures below:
| | | | |
| --- | --- | --- | --- |
| Region | # of B Corps | Region | # of B Corps |
| London | 672 | East of England | 40 |
| South West | 192 | Yorkshire and the Humber | 33 |
| South East | 188 | Wales | 30 |
| North West | 69 | North East | 13 |
| Scotland | 52 | Northern Ireland | 10 |
| West Midlands | 41 | Other | 1 |
| East Midlands | 40 | Channel Islands | 1 |
The East of England is rising in the ranks of popularity for B Corps in the region, its current position is in the middle and not far off from Scotland and the top 5. While London might seem so far unassailable, if your business is based in another region there's still plenty of opportunity to seek B Corp credentials.
The B Corp sustainability credential was launched in 2006 by the non-profit network B Lab, with "the mission to enable people to use business as a force for good". Find out more in the CIM Content hub about The power of B Corp Certification for sustainable marketing success.
It's a balancing act
We've created man-made materials that don't break down and will go into permanent landfill, whereas our natural resources are eroding at a worrying rate.
Finding the balance between having the food, clothes and homes we want and stopping the climate changes which are rapidly happening in front of our eyes is something we will have to work towards. But will we act quickly enough to slow it down and possibly stop it?
We'll be speaking to regional CIM representatives throughout the UK about the news, trends and views that affect you, your communities and local businesses.
If you would like to understand the landscape further and how your business goals can incorporate sustainability, not just if you're in the East of England, register now for The Sustainable Marketer training course.