Six steps to building an agile marketing team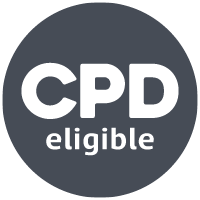 Today's marketers are faced with a relentless pace of change. But keeping up can be tricky, as the two major drivers pushing change are the growing number of channels available and the amount of data flooding in.
If you are going to stay ahead of your competitors, you need to know that you have a team you can rely on to constantly adapt and stay agile. With your customers consuming media across a wide variety of channels, an 'omnichannel' approach is vital to pool data and reach customers in the right place, at the right time.
The need is clear; however, according to Forrester Research, about one-third of CMOs say that a lack of skills is a major barrier to developing an 'omnichannel' approach. These six tips can unlock your marketing team's full potential without having to significantly increase resources so that your business can move as quickly as technology does.
1. Relinquish control
Top down, centralised management doesn't work anymore. People who control too much are failing, or about to fail, because there's simply too much coming in too fast. Many leaders fall prey to the "if you want a job done well, do it yourself" mantra, but delegation is key if you want to keep up with the flow.
Build teams who orchestrate others to scale both channels and input. And stay open-minded to new ideas from anyone. Ask more questions and spend more time listening. I always look at what's working for other companies, and talk to employees and other marketing leaders. This helps me see what's missing or what we could be doing to stay on trend.
2. Base everything on the brand
Just as failure comes from over controlling, it also comes from attacking everything without a strategy. Before letting go, make sure the team understands your brand positioning, target market and key messages. This ensures that everyone from your customer service team to the person designing your landing page is delivering communications that are on strategy for your brand.
Everyone on your team should know how to talk to your specific customer segments and the micro segments within them. This is particularly true when it comes to social media, when it's easier for customers to access your managers and other employees directly online.
3. Know your numbers, then know them some more
With the timely and seemingly infinite amount of data available, marketers must be more quantitative and analytical than ever before. Consider all of your customer touchpoints and the initiatives you're running now. Activity creates more data and noise, so honing your quantitative and analytical skills helps you turn the sea of data into relevant insights that keeps your team focused. For added support, you can hire specialists in this area on a freelance basis or upskill your current team.
4. Build a tactical team
As marketers, our main job is turning data into insights, then executing on them. These days, running multivariate tests are standard practice. But the results can be misleading if you aren't drawing insights from them. That's why it's critical that your team not only knows how to work at the strategic and executional level, but also carves out enough time to do it well. Otherwise, you risk reacting to fads or the wrong audience, rather than focusing on what makes a favourable impact.
5. Diversify your team
It's vital that your team has a deep understanding of the channels they work with. Millennials, who are digital natives, can be a real asset here – particularly when it comes to new and emerging channels.
Marketing teams also benefit from members with differing opinions, cultures and backgrounds. In fact, a recent McKinsey & Company report found that companies with racially and ethnically diverse workforces are 35% more likely to see higher financial returns, while gender-diverse companies increase performance by 15% over the average. The more diverse your team, the better they can listen to what might be needed in varying markets. And the better they will be able to create engaging content marketing, which then drives more customers to your website or store.
6. Focus your talent on doing what they enjoy
Retaining top talent comes down to making sure they enjoy the majority of what they do -- and helping them see how their work directly impacts the company. Don't let valuable, in-house talent get bogged down in the details of execution when someone else could get the job done well. If your team's stretched thin, supplement them with skilled freelancers.
Now that your big plans for the next year are underway, perhaps it is time to look again at how your teams are set up. Could some minor tweaks or training unlock your team's full potential?
CIM members can register and view our webinar on marketing strategy here.