The value of marketing training today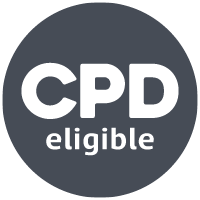 According to the second part of CIM's Impact of Marketing report, one third of marketing professionals surveyed had received no training over the last two years. That will need to change, as the evidence for the benefits of training continues to grow, especially during a turbulent time for the marketing sector.
CIM's report Digital Vision, living on the cutting edge found that the majority of marketers over the age of 55 had received no training at all in the last two years prior to the pandemic, sparking concern that senior marketers may not be keeping up with the rapid pace of change in the sector. Even if the sector was standing still this would be a problem, but 62% of marketers polled believed that the marketing skill set has completely changed over the last ten years; it's clear that professionals need to catch up.
This is a factor in terms of employability as well, nearly half of professionals (44%) say that marketers who don't have formal training could pose a risk to their organisations. Marketing organisations instinctively trust marketers seeking training and it's something that will need to be prioritised in the months ahead. 
In today's market, working in marketing involves keeping ahead of the curve, being up to date on technological/digital advancements, and providing ROMI (return on marketing investment) for the business. And as such, if an employer wants a forward-thinking and influential marketer in their business, they need to encourage and nurture this attitude through the likes of training courses and qualifications - not hold it back.
Ultimately, training courses also hold value from a recruitment point of view. For example, if a company is struggling to find the 'perfect' candidate for a role they're hiring for, sometimes it can be worth considering candidates who have some of, but not quite all, the right experience for the role, and consider putting them on training courses to cover off any areas that they're not quite strong enough on.
Many have made the jump from sales to marketing – often taking a pay cut as a result – and have used training courses to fill the gaps in their knowledge, knowing they bring other skills to the table. This is especially relevant when companies are requiring new or rare skillsets, and marketing has a lot of transferable skills that make it open to offers from other departments. Training, when used properly, will save the business money.
Qualifications, like those from CIM, provide marketing and communications professionals with practical tools and techniques, as well as a more strategic understanding, which they can then apply to their job roles. For employers, training courses can encourage a more skilled and knowledgeable workforce, and increase employee loyalty amongst the most ambitious and keen to develop members of staff.
Naturally, some marketing qualifications can be more costly in both time and resource than others, and it is not uncommon for employers to reduce the perceived risk on their end by offering to sponsor the studies under the condition that, if the employee leaves the business before a certain time-frame, they will have to pay back some of the cost of their course.
Ultimately, this might be a decision that will be taken out of the hands of employers, because employees are now spending their own money on training courses in order to get ahead. 42% of respondents said they planned to make changes to their skills and prioritise upskilling in their current profession, and they wouldn't necessarily wait until they were asked to upskill. In some segments, money saved through a change in commuting habits has left room for self-funding new skills.
Marketing recruitment surged in the months after the Brexit referendum, and over 60% of marketing employers polled in the Hays and CIM survey are planning to hire. This is because, in times of uncertainty, marketing plays a fundamental role in securing long-term business profitability. Training will be needed to keep employees engaged, to keep your business current and guide your strategy through uncertain times. The time for training is now, and employers cannot afford to sit back, because employees are more than prepared to enhance their own learning.
Take charge of your own learning this year. CIM's virtual training courses, covering a wide range of topics, are designed to give you the skills you need to enhance your career. If you are a CIM member, you're entitled to a 15% discount on every virtual training course available.