What makes an effective B2B marketing partnership?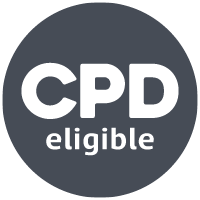 What's the most cost-effective way for B2B marketers to ensure a consistent stream of new business, from pre-qualified companies that match your ideal customer profile? Through partnerships with third-party organisations. But first, you must identify, engage and motivate suitable partners to work with you. In this article, discover how B2B and Account-Based Marketing (ABM) practitioners are successfully utilising partnership marketing, and how you can do the same.
Are you struggling to generate Marketing Qualified Leads (MQLs) enquiries from B2B prospects who fit your buyer profiles and personas and express an interest in your products or services? If you're engaged in an ABM programme, targeting a small number of high-value prospects, then every MQL is especially valuable. 
Even with the best influencer and nurturing marketing programmes, it is tough to win the attention of cold targeted prospects, to get a confirmed expression of interest from busy or distracted leads. So, you need warm new business referrals from a third-party organisation that knows both you and the prospect, with an understanding of your offering and prospecting criteria. 
The solution is a partnership or affiliate marketing programme. It involves a strategic collaboration between two organisations for cross-referral reciprocation, or a direct financial benefit through commission payments – or perhaps both. 
If you can get the programme right, it will result in a consistent stream of new business, as many companies we have upskilled have found to their benefit. 
Find your ideal partner
The most effective partnerships are with organisations where there is a natural synergy from working together: you target the same market but are non-competitive, offering complementary services, to effectively extend both your portfolio offerings to new prospects. You should also share an understanding and belief in the value of the partnership and get on well together at a personal level.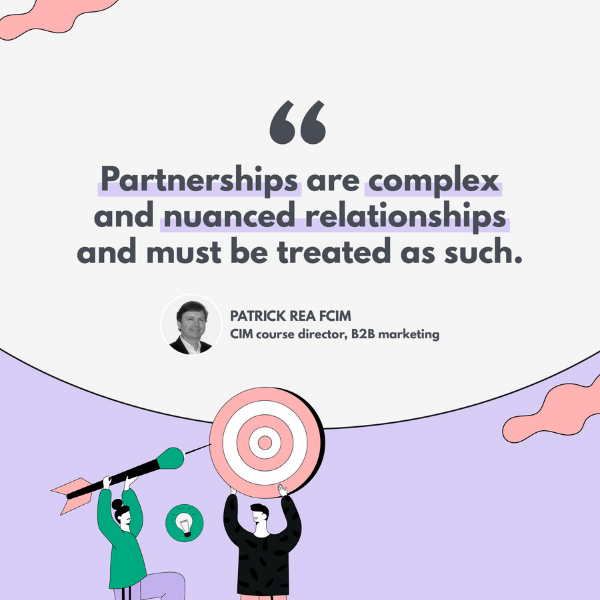 The starting point is to find and shortlist potential partners. They might include other commercial suppliers to your target markets, and even trade or professional associations or universities, which we have found can work well, according to your sector. 
Create a partnership programme
From the start, you need to be clear about planned targets and outcomes. Task a member of your team with the responsibility and resources to manage the programme. From experience, many affiliate initiatives fail because they do not get the time and attention that is required for success. 
Treat the relationship as you would an active prospect account; recognise that there is work to be done and that return on investment will probably not be immediate. But remember that the benefits can be considerable from the extended market reach it offers, from leveraging partner brands and contacts. 
"Remember that the benefits can be considerable"
The task is to define a system for mutual cross-referrals, either for mutual benefit or financial return through commission payments - or both, as there is an immediate benefit for both partners when a new account is won. An important principle of partnerships is that both parties should benefit, and as soon as possible, so everyone involved can see the upside to the arrangement. 
Plan a joint marketing campaign
Success starts with a go-to-market plan, so there is a clear set of actions to follow; including outbound and inbound marketing, with an agreed sales process to attract and engage with new prospects.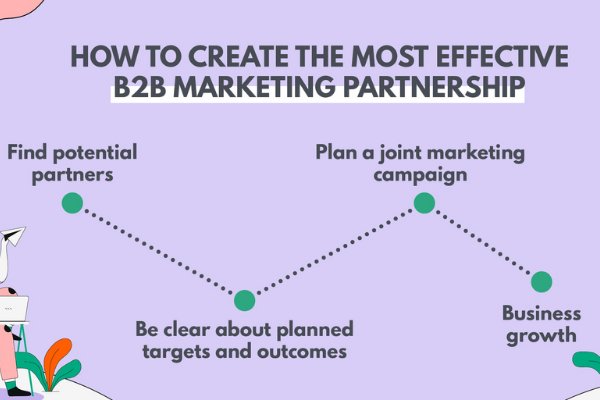 Your partner will need to understand your services and their features, pricing and value proposition, along with target markets, ideal customer profile and sales qualification criteria. This is typically summarised in a short PowerPoint and one-page visual aid, for ease of reference and use, as your organisation is unlikely to be top-of-mind when partners are conducting their main business day-to-day. 
Set up management and reporting systems 
Regular reviews are essential to track progress and revise your action plan, with a clear set of metrics and targets. You can use a shared digital portal and on-screen dashboards to record performance against KPIs in real-time, including lead status, next actions required and completed sales. This can be included in most CRM systems.
Ultimately, partnerships are complex and nuanced relationships and must be treated as such. Whilst your tech stack needs attention and investment, it is ultimately the quality of the partnership relationship that will determine the success of the venture: empathetic working styles, a shared vision and complementary service portfolios and skillsets. 
Looking to empower your team and drive growth for your business? Partnership Marketing is included as a core topic in the one-day interactive CIM Account-Based Marketing (ABM) Workshop. Sign up today to discover how to systematically target, develop and win accounts that match your ideal client or customer profile.