Bound By The Rules: Is regulation a help or hinderance to marketers?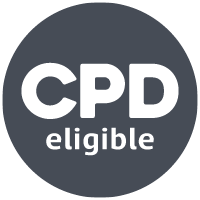 Is it better to ask for forgiveness, rather than permission? In this Catalyst roundtable, Morag Cuddeford-Jones asks a panel of industry leaders how a lack of regulatory consistency impacts their daily activites.
Were you the sort of child who snuck a torch under the bedsheets, or diligently counted sheep at lights out? The people imposing rules and regulations are often bracketed as the fun police, rule breakers as mavericks or the archetypal 'cheeky chappies'.
But, in our complex world where the laws of unintended and unexpected consequences are becoming increasingly apparent, we are growing to accept and even welcome the guardrails imposed on us by official bodies. We know where we stand, we now know what an acceptable parameter is – and what isn't. We feel there is something of a level playing field where, if we all more or less comply, no-one should have an unfair advantage or worse, cause harm.
Except that's not quite the case. In this edition's Big Conversation, Catalyst brought together leading marketers from around the globe to discuss what regulation means to them, and how it can keep up with the inexorable march of technology and society. What became immediately apparent is that a rule for one is very much not the rule for all.
Inside...
- Regulatory compliance takes time
- Use pilot projects to innovate within guidelines
- Self-regulation earns consumer trust in the long-term
- Attempts to game the system will always be found out
Member only content
Become a member to enjoy full access to this article and a wide variety of digital content and features on our site. Join CIM from just £15.75 per month for an annual membership.
If you are already a Member please log in by the button below.