Catalyst issue 4 | 2022: Fit for the future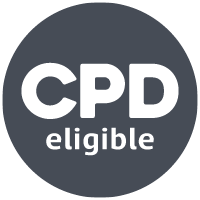 We have a duty to educate the next generation
There is an element of time travel when I sit down to write this column. As I am writing this, we are in the final days of the summer holidays for many schools in the northern hemisphere. You are reading this, however, in mid-October, where the days are darker and the rhythms of school, college and work are firmly established.
This year's headlines heralding exam results and university admissions are resonating strongly with me. As a parent of a 17-year-old and 14-year-old, we are about to embark on another clutch of critical and (supposedly) career-defining exams.
After the unprecedented disruption of Covid-19, universities had to rely for a while on teacher-assessed grades and predictions. Now, exam boards have decided it's time to 'crack down' on perceived grade inflation. As if living your formative school years through a pandemic wasn't challenging enough.
This, combined with tougher university admissions, is leading to an existential crisis for our young people. They are told that validation only comes from a university degree, although it seems that the powers that be are doing everything possible to deny them one.
Numerous professional sectors are crying out for a talented new generation to bring with them fresh ideas and learning. So, what's the answer?
There are several steps employers can take to develop learning pathways that deliver the skills and experience students could expect from university – without the anxiety or ruinous debt. In 'Catalyst Clinic' (p64), we speak to four experts – including an apprentice – to explore the benefits of such schemes.
There are a huge number of opportunities for young people looking to get into marketing. Our roundtable (p26) this quarter explores how companies can attract and retain top marketing talent in a highly competitive market, with salary transparency and company culture among the top desirables for potential employees.
Our cover story this quarter dives into the various marketing trends and strategies that keep wellness and fitness brands on top. From CrossFit to BodyCombat, how have these cult-like obsessions become so popular, and how do the brands behind them keep customers on their toes?
Behind the wheel in our profile is Formula E's chief marketing officer, Henry Chilcott. Head to page 22 to discover how petrolheads and associated brands can enjoy a sustainable racing future, and why this is so important.
I hope by the time you are reading this, that students' travails will have been resolved and they are all where they were hoping to be. We have a duty to these young people. They are after all, the future.
To read the latest edition, sign into MyCIM or sign up to become a member of CIM below.  
Member only content
Become a member to enjoy full access to this article and a wide variety of digital content and features on our site. Join CIM from just £15.75 per month for an annual membership.
If you are already a Member please log in by the button below.