Direct Action: Brands can find growth during the big squeeze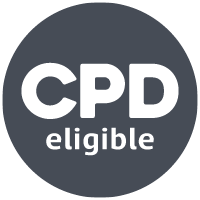 2023 has been a year of challenges. This edition of Catalyst was published in January 2023, when retailers began to discover how badly the cost-of-living crisis was squeezing customers. In August, this crisis is still ongoing, so how can marketers continue to support and connect to their customers, while still growing and seeing profit?  
Despite the current 'crisis', there is cause for optimism. The direct-to-consumer (DTC) sector – distinct from ecommerce in that DTC companies typically only sell through their own channels, rather than also on marketplaces and so on – is booming.
In the US, the market grew $100bn between 2016 and 2021, according to eMarketer. The same research suggests it will grow as much again over the next five years, reaching nearly $213bn by 2024. So, just what is it that makes DTC so special when all around them struggle?
With the news that one of the biggest DTC successes during the pandemic, Made.com, breathed its last back in November 2022, the initial worry is that a 'Covid glut' is now resetting. Could many companies have hoovered up all the new clients it was possible to find as people were stuck at home and finding new hobbies, or keen to refresh their environment? Not so, it would seem.
Keep reading to discover what five leading D2C marketers and founders think about the sector that's proving so attractive to consumers.
Inside...
- Personalisation means taking stress away from the customer
- Word of mouth is a vital acquisition tool
- Incentives are important but human connection more so
- Customer care teams are the heart of the business
Member only content
Become a member to enjoy full access to this article and a wide variety of digital content and features on our site. Join CIM from just £15.75 per month for an annual membership.
If you are already a Member please log in by the button below.