Catalyst issue 1 | 2023: Deep immersion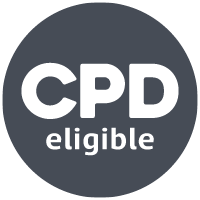 Help customers consume better this year
We are entering our fifth year together – you, Catalyst and I. And what a journey it has been!
I have so far managed to avoid mentioning the dreaded 'R' word – resolutions. So I thought I'd throw caution to the wind this year, and have a good old think about what my New Year's resolution should be.
One thing is for certain, January is not the time to starve or exhaust oneself, the dark winter months following the festive blow-out should be characterised by kindness, cosiness, and positivity. And goodness me don't we need some of that.
These are volatile times and none of us will remain untouched by some kind of challenge, be it in health, finance or family, which force us to reflect on how we can right our ship again and protect ourselves from the future.
My key resolution will be to buy more intentionally. I have lost count of the random items I have had to sell on eBay, the reason for their purchase long lost to the mists of time. This is not sustainable behaviour in these economic times, nor is it sustainable behaviour for the climate.
I am not ahead of the curve. There are already many signs that customers are cutting back on consumption. Even in the cost of living crisis, people will pay more for ethical products, or those that can prove their high-quality, long-lasting credentials.
This means that the job for marketers is harder than ever. Competition for attention was already fierce, and it looks set to get even tougher. Some high-profile failures of companies that months ago looked to be on fire as ecommerce took the lead, have completely folded.
As ever, this issue is rich with ideas on how to navigate a tough market with the honesty and authenticity that today's consumers demand. We hear from Avon's chief marketing officer Kristof Neirynck (p22), on how he is finding the untapped niches of growth that make the best use of its hero products.
Our cover story by editor-at-large, Lucy Handley (p16), shows how retail is adding value by becoming an experience – a product, even – in and of itself. And then there are many contributions from sector expert who detail how to create lean organisations, effective strategies that cope with adversity and find the key to building customer loyalty.
How long my resolution holds out, time will tell. But if you, too, are harbouring any resolutions to serve your customers, employees and communities better in 2023, I'm sure the articles in this issue can help you stay firm.
To read the latest edition, sign into MyCIM or sign up to become a member of CIM below. 
Member only content
Become a member to enjoy full access to this article and a wide variety of digital content and features on our site. Join CIM from just £15.75 per month for an annual membership.
If you are already a Member please log in by the button below.