Protect and Perfect: Key data trends for marketers amid ever-shifting boundaries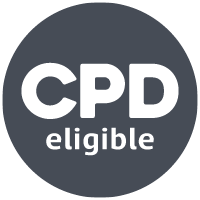 GDPR wasn't a 'one and done' regulation that meant marketers could sit on their data laurels. Expert Steven Roberts walks Catalyst through the latest developments.
It is now more than four years since the introduc­tion of the General Data Protection Regulation (GDPR). During  that time, data privacy awareness has increased substantially among compa­nies and consumers. In the UK, there were more than 40,000 personal data breach notifications between 25 May 2018 and 27 January 2022. We have also seen eye-watering fines. These include Luxembourg's imposition of a €746m penalty on Amazon, and Ireland fining WhatsApp €225m. Such figures tend to concentrate the minds of marketers and their executive teams.
GDPR was introduced with the ambition to provide a harmonised data protection environment across the European Union. While that has been only partly achieved, it has sparked a wave of similar privacy legislation across the globe. The result is an increasingly complex and nuanced data ecosystem for marketers to navigate, particularly those with an international remit. There are a number of key trends marketing professionals should consider, alongside a number of relevant legislative develop­ments at an EU and global level.
Inside...
- Regulation is likely to continue growing globally
- A data privacy culture is essential in every organisation
- Constant digital transformation means regular auditing is needed
- The move to first-party increases the data challenge
Member only content
Become a member to enjoy full access to this article and a wide variety of digital content and features on our site. Join CIM from just £15.75 per month for an annual membership.
If you are already a Member please log in by the button below.