5 reasons marketers need to know their data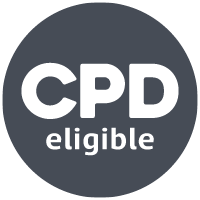 Marketers who are comfortable with measuring performance not only will be able to talk on a strategic level, but they can also pave a path to the boardroom, says CIM Yorkshire's communications ambassador, Hayden Francis.
Data should be an essential tool for marketers, but few really have gotten to grips with just how important it is, and why. Whether it's purely to help achieve your organisational objectives, or because it can form the building blocks to a successful career, here are five key reasons why marketers need to be comfortable with data.
 1. It gives you access to the boardroom
The role of marketing has become more important than ever over the past 12 months; particularly as businesses have had to digitise in order to survive. This has put the marketing function directly in line with the bottom line and put the department directly in the plans of the boardroom, potentially, for many companies, for the first time.
With an increasingly uncertain economic outlook and Brexit now taking force, pressure is building on boardroom decision-makers to make the necessary preparations. A global study of employees by Arlington Research and the Chartered Institute of Marketing (CIM) has found that nearly half of decision makers (49%) do not believe that their company has a strategic vision. This is worrying as, without a clear understanding of how a strategy has been created and what it's based on, your team won't be 100% behind your approach
Ultimately, boardrooms are governed by data, and decisions taken with numbers in mind can create SMART objectives that will drive a business forward. Marketers who know their data will have boardroom level access and, whatever your ambitions, it's a visible talent that endears you to business leaders.
2. Understand data and you'll soon stand out
Statistics show that 35% of marketing professionals do not have the quantitative tools they need to effectively analyse the impact of marketing spend and performance, and 57% of marketers lack the understanding to effectively analyse data; potentially making any 'insight' they provide unreliable or untrustworthy. It is thought that almost 50% of newly acquired data has errors that could negatively impact the organisation (Nagle et al., 2021). This results in only 3% of executives finding their marketing department's data within an acceptable range of reliability (Nagle et al., 2021).
All of those numbers boil down to one headline finding: only 3% of marketers can trust the data they are using, whether it's because of their own shortcomings or the unreliability of the data itself.
Data is not only a means of measuring your own performance, but also that of your competition. I spoke to digital marketing expert, Dr Dave Chaffey from Smart Insights, a publication that provides marketing professionals with practical knowledge to take advantage of opportunities within digital marketing, for his insights into how the future of digital is shaping marketing, now. Dave believes: "Data is particularly important for benchmarking against competitors to understand digital audience share and channel share (CS)". Dr Chaffey continues to say, "During the pandemic, digital channels have naturally become more important, so it's important to understand digital channel share and net promoter score / CS compared to competitors and more tactical measures such as share of searches and share of social. Recent research shows there is a correlation between share of brand searches and market share, so it's important to benchmark customer search intent within a market". Hear more from Dr Dave Chaffey in this episode of the CIM Marketing Podcast.
3.Measuring is a tactical process
Forget the wider strategic implications, knowing how campaigns are performing in real-time means marketers can react quickly if necessary. Thus, avoiding budgetary pitfalls or even PR mishaps, and getting the best out of their campaigns.
There are many tools that are available to effectively measure and monitor marketing efforts both in real-time and through planned analysis sessions. Hootsuite is a popular tool that analyses data from social media platforms. Meltwater measures the reach of a brand by logging mentions a company receives online and how much traffic may have viewed each mention. Google analytics is probably the most used platform to measure website performance and monitor integrated campaigns. This can be an intimidating tool to use, which is why CIM offer courses that helps break it down in to practical points.
The truth is, you can make use of any number of tools that will help you measure your campaign and no one programme works for everyone. The key is getting to know how to use these tools effectively, because the tactical gains you'll gather will far outweigh initial costs. Most of the time, the unseen benefits of knowing campaigns are working will be the practical element of knowing how to gain the insights from the data, and, on rare occasions, knowing something is actively harming the organisation make it worth its weight in gold.
4. Data can guide you down the right path
To entice potential customers through the conversion funnel, marketers are now using a combination of tactics based on where each lead is in the funnel. Data, of all kinds, is used to assess the marketing attribution of tactics, assessing the weighting of their performance and distinguishing which channels are producing the highest bounce-rate of traffic, amongst other insights.
When it comes to marketing campaigns, knowing what channels and sources have generated the most impact and ultimately conversions, whether that be newsletter signups, leads or sales, should help determine how much budget should be allocated and where, based on performance. For marketers, often grappling with reduced budgets, this is a vital part of day-to-day working life.
5. Marketing data can support how your organisation pivots
We have spoken about how data can be ticket to the boardroom, but it's also a key reference point for conversations with other departments in the business. This can be vital if marketing is to break away from its siloed reputation as distinct from other departments. Data can change the direction of an entire business and marketers can lead that conversation by providing the insights for making that case to, potentially, every other department.
Google Analytics, for example, can produce insightful information on emerging market activity, which can mean businesses react by pivoting away from their traditional outputs because they are well placed to seek out new opportunities. This could be in the form of increased traffic from a geographical location along with user behaviours that could suggest a potential market for development. The key skill of the marketer here is the ability to interpret the insights attained from that data to communicate effective management information that can help drive business strategy.
By using data to attribute the proportion of goals achieved through marketing, marketers will be placed in a better position for marketing to become a valued cog in the business, gaining warranted interest from senior management.
It is important that data is not the only influence on marketing efforts, but it should be considered more than it currently is. With the line between digital and traditional marketing methods becoming increasing unclear, digital tactics are starting to dominate the balance between the two methods. Which is why we need to understand how data works now, because only then can we provide the insight behind the numbers.
CIM is a founding member of the Data Literacy Project, a global initiative that aims to ignite discussion and develop the tools that are needed to shape a successful, data literate society. The Data Literacy Project is committed to:
Inspiring major organizations globally to make data literacy an imperative;
Creating the most accessible and comprehensive global data literacy educational resource ecosystem; and
Empowering educational institutions globally to place data literacy into the mainstream curriculum.
If you're new to marketing analytics or want to take a more structured approach to the use of practical analytics in your marketing, places are available for CIM's virtual training course, Data and Analytics, here.