A guide to effective, efficient thought leadership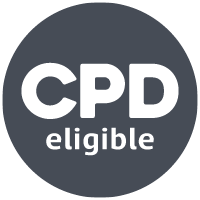 Business leaders will have opinions on a lot of things, but transforming those into genuine, credible thought leadership that cuts through on your own channels and in the media requires a skilled approach. MaryLou Costa walks us through how to create a strong thought leadership content piece. 
Opinions are a dime a dozen in today's world of social media and 24/7 content delivery. The actor Daniel Radcliffe hit the nail on the head when he appeared on Good Morning Britain recently and refused to comment on Will Smith slapping Chris Rock at the Oscars: "I'm just so already dramatically bored of hearing people's opinions about it that I just don't want to be another opinion adding to it." 
He's right - just adding yet another opinion on top of an ever-growing pile of other people's thoughts on a topic that he has no relevance to is exactly what you want to avoid when it comes to thought leadership. 
So what do you want to do? Well, let's start with a basic definition of thought leadership. Thought leadership is a piece of content which explores a particular issue by: 
Shedding new light on it - sharing information about the issue that hasn't been released before, prompting the audience to think about the future of this issue and how it might affect them 
Arguing its faults, and proposing a new solution 
Asking questions about its direction and key players in it 
Offering unique guidance or advice on individuals or companies facing an issue that is currently topical or newsworthy 
Showcases the author's expertise and leadership in their field 
Thought leaders usually build a following around their ability to influence the public, industry and government through the ideas they convey in their content across platforms. They are often supported by copywriters who may ghost-write pieces on their behalf. 
What makes a successful thought leadership piece? 
Regardless of who the thought leadership author is or their beliefs, successful thought leadership often contains the following common denominators: 
A burning question, issue or challenge to anchor the piece around 
The "why now" factor  
Evidence that the topic at hand is serious
Proposed solution/s 
Let's look at these in more detail.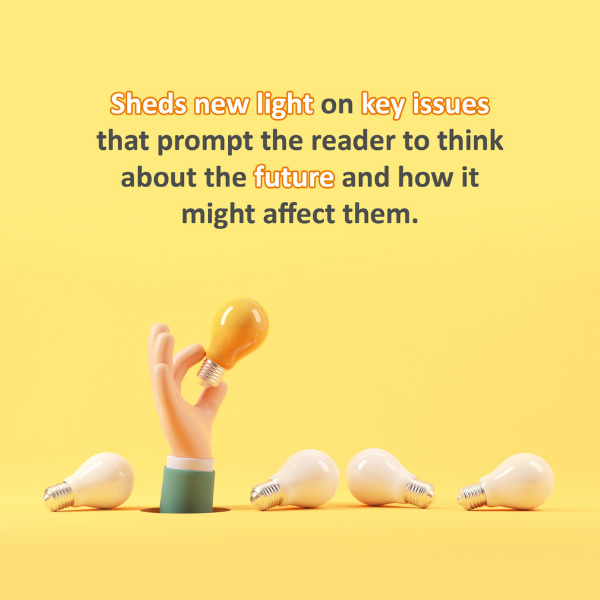 A burning question, issue or challenge 
Generating thought leadership can start with a broad topic, like "the future of work", "sustainable fashion", "Gen Z entrepreneurs", "gender equality in the workplace", etc but needs to delve far more deeply to develop an anchor point with which the whole piece is grounded in and continues to come back to. 
The above initial broad topics could be refined into: 
Who's being left behind in the future of work? 
What they don't tell you about sustainable fashion 
Why Gen Z entrepreneurs will be more successful than their predecessors 
How gender equality in the workplace starts at home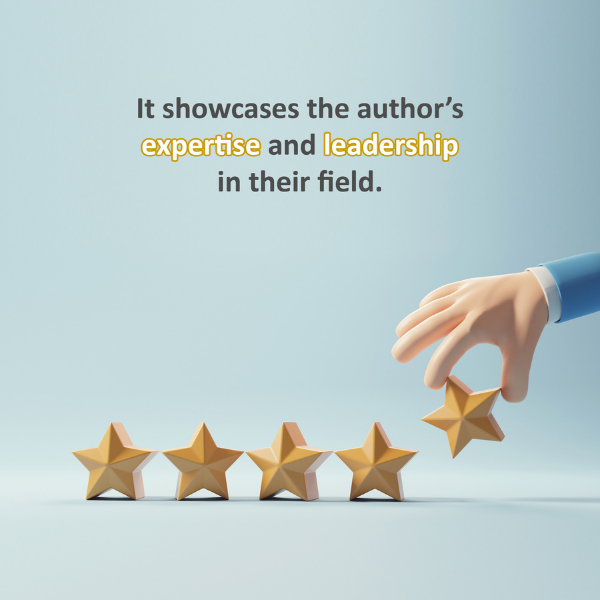 The "why now" factor 
For thought leadership to cut through the hundreds of pieces of content published every day, and to make a real impact, it has to be timely, and to pass the "why now" test - why are we choosing to talk about this topic now? 
It can be as simple as: 
You have unreleased data to share to paint a new perspective on a topic 
You have launched a new product or service that offers a solution to the issue (be mindful of not "selling" this too much in thought leadership) 
Something relevant to the topic has happened to a member of your senior leadership team, eg your CMO has just invested in a start-up run by a 21-year-old 
Your organisation has just made a huge change/announcement that aligns with the topic eg your CEO has said everyone can work from anywhere and has decided to move to Barbados
Your organisation has a strong response to something that has been in the news
Your organisation has spotted a new trend that it can showcase with evidence
Backing up with evidence 
Any material you can add to your thought leadership piece to highlight how serious the topic at hand is, paints a vivid picture for the reader that can help them empathise with the issue. 
This could be recent statistics, that could be from research your own organisation has done to demonstrate how close you are to the topic. 
For example, the number of consumers who are concerned about their impact on the environment, or the number of corporate executives who plan to quit their job this year. 
If sharing your own data isn't possible, you can still create a strong thought leadership piece by thoroughly researching and referencing recent statistics (i.e. the last six to 12 months) from credible third parties. 
You can also supplement data with case studies to offer a human element to your piece.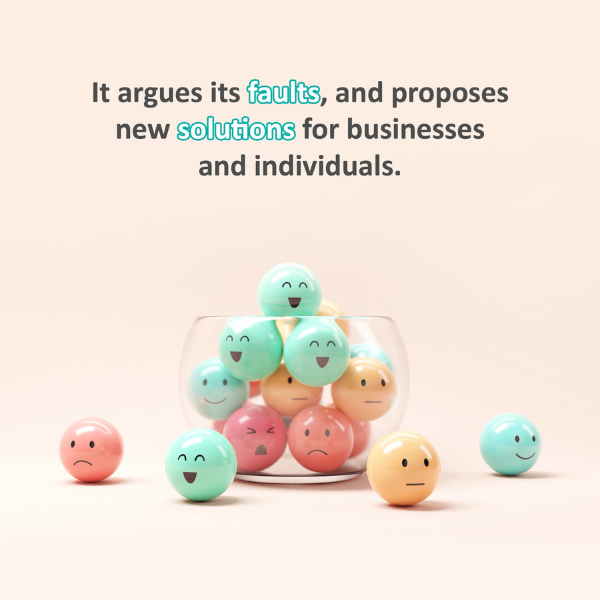 Your proposed solution 
So you've set the scene as to why this topic is worth addressing in your thought leadership piece. Now it's time to propose your solution. For example: 
How do you suggest things move forward from here?
Are you calling on more businesses to provide better incentives to their staff to stop them from moving jobs?
Do you want to encourage more companies to use sustainable packaging in their products?
Do you think there should be more government support for these? 
Then how does your organisation fit into all of this?
Are you sharing advice for how examples like the above could be done? Think about your key messages (what your organisation does, who it does it for and what it stands for). This is the place for a subtle reference to that, rather than an outright promotional plug. 
For extra effect, you can also include a call to action. For example: 
Has your organisation pledged a commitment to something that it wants other companies or individuals to do too?  
Have you launched a campaign that you want people to take part in?  
Are you releasing a report that contains important insights that need to be shared? 
Ultimately, what do you want people to do after reading your thought leadership piece?

 
If you're looking to build your confidence and strengthen your copywriting skills, visit our comprehensive and flexible Copywriting - The complete guide course to produce targeted and versatile copy and develop powerful thought leadership that works.