Back to basics: Planning your first social media campaign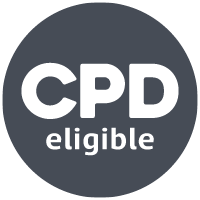 Struggling to get to grips with social media? Here's what you need to know
Now that the average internet user spends over two hours a day on social networking and messaging sites, businesses are scrambling to get on social media. Increasingly, organisations must make connections with customers and build communities via Twitter, Facebook, LinkedIn and a range of other social platforms.
These channels may be low-cost on the surface, but there's no doubt that they are also time-consuming and can be confusing. We attempt to cut through the noise with a step-by-step guide to show you why going back to the basics of traditional marketing is the best way to plan a social media campaign.


Step 1 – How can social media help my business?
Before you can plan a campaign, you need to establish where social media can deliver returns for your business. Many marketers will know the challenges of influencing internal stakeholders, which is particularly difficult when planning a campaign if your business doesn't understand the value of social media.
Start your plan by identifying where you can make the gains you require for your business through social media channels. There are many ways to draw value from social, including:
Increasing brand awareness
Leveraging customer engagement
Generating leads
Knowing which of these is most important to your business will help you to establish your objectives. It's not enough to know that social media is popular, it must apply to your business objectives, which inform your campaign outcomes. One way to keep on track with your objectives is to make sure they are specific; measurable; achievable; relevant; and time-oriented (S.M.A.R.T.). This is no different to a traditional marketing plan.
However, these objectives can be slightly more varied than a traditional marketing plan, focussing on reach and engagement rather than profit. For example, your objective might be to increase traffic to the homepage from social media in Q4 2019. We'll come on to how you would measure this later.


Step 2 – How am I going to reach my objectives?
Just like in a traditional plan, now that you've determined your objectives, establishing the quantifiable element of these is key. Here, it is often a case of too many options, rather than too few. Social media has many practical applications that make it a great channel for businesses but keeping abreast of the latest tools and techniques can be a challenge, let alone applying them to your campaign tactics.
Before you get preoccupied with the tools at your disposal, choose your channels based on which is the best to support your campaign. Where do you see the most engagement? Where are you already established? A breakdown of the key channels and how they can be utilised might look something like this:
| | | | |
| --- | --- | --- | --- |
| PLATFORM | AUDIENCE | ADVANTAGE | KEY TOOLS |
| Twitter | 365 million | Best for short-term promotions and customer service | Hootsuite, Twitonomy |
| Instagram | 1 billion active users | Perfect for Millennials and generation z  | Instagram Feed WD, Social Insight |
| Facebook | 2 billion active users | Family-oriented messaging | Agora Pulse, Facebook Page Barometer |
| LinkedIn | Over 500 million users | Best for a B2B focus | LinkedIn Sales Navigator, LinkedIn Plugins |
| Pinterest | 250 million active users | Primarily a female audience | Tailwind, Viraltag |

Ultimately, the platforms you use will be based largely on your quantifiable principle objective. Thinking back to your aim of increasing web traffic in Q4, one way you might achieve this result is to increase unique page visits by 15% in Q4 by raising the click-through rate on posts on Facebook and LinkedIn. We'll come onto how you can achieve this shortly.


Step 3 – What do I need to know? 
Content powers social media, so having a clear content calendar that guides your campaign is crucial. Here is where it also becomes appropriate to audit your current situation; what has worked well for your business previously on social media, how established you are on the platform and what your competitors are doing, as this can aid your planning and give you fresh insight.
You can also research some of the newer methods of communication that social media has created. For example, are there any influencers it is worth your while to reach out to? What new forms of content can you test? Can you use user-generated content (UGC)?
Social listening tools, social media personas and behavioural data are all there to paint a portrait of the customer and what content will work for them. Remember, it's unlikely you'll have the exact same audience on Facebook as you do for LinkedIn.
It's also important to research the rules of the platform you're using. Facebook has become far stricter on rules of where you can run your promotions on timelines. Violating these regulations can have very strict consequences.


Step 4 – How will I execute it?
By now you have decided who to target, which channels to use and the campaign message – so it's just a simple case of execution, right?
Execution will always be the litmus test for how your social media campaign pans out and, yes, there are more things to consider at this point:
Is your tone of voice consistent with your brand values or is your social media voice distinct?
What analytics tools will you use and how frequently will you monitor them and report back?
How will you deal with comments, questions and any potential criticism throughout the campaign?
These are all important questions that need to be answered before your campaign launches, and potentially be adapted throughout its duration.


Step 5 – How will I know if I've been successful? 
In the first instance, social media can return a lot of data, both qualitative and quantitative. Likes and retweets exist alongside genuine customer opinions that can range from vitriolic to ecstatic, and it is a warning that the medium will throw out extreme opinions on either end, but very rarely will people tweet about a middling experience.
Remember, this data alone might not have the answers you need. If a post has a lot of engagement, do you know why people are engaging? If it's a video, what was the average view time? How many people clicked through to the site? Do you have the data to see if you're reaching your intended audience, or someone else entirely?
Marketing must increasingly be the link between data and performance, and combining hard data with customer opinion is a great benefit of the social media campaign. Still, there are multiple tools for measurement, both paid and free to use, for each platform and cutting through and determining which metrics are important is key.
Ultimately, this comes down to a reach vs engagement debate; do you prioritise more people seeing your campaign, or more people interacting with it? And, with data instantly available through social channels, at what point do you react? A campaign may involve adapting in response to the data, but it's important, especially with social strategies, that you allow them time to work.
Only once you have considered all this, can you measure the success of your campaign – and plan your next. Remember though, though a social media campaign is uniquely complicated, traditional marketing skills are very much at the forefront of execution and results.


But remember, these are just the basics. This article is a precis of the comprehensive material you can find on CIM's member-only Marketing Expert site, where members can find a host of comprehensive marketing material, resources and tool kits. 
For wider details on every topic mentioned, and a comprehensive view of the tools you need to succeed in marketing, become a member of CIM and you'll have access to the resources you need to build your capabilities.


More resources:
Webinar: Multi-channel digital marketing (Member-only)
Webinar: Copywriting for today's online world (Member-only)
Webinar: Latest trends in digital marketing (Member-only)
Webinar: Five actions to stay ahead in digital marketing 
Webinar: Find your future in digital 
Practical guide: Planning a social media campaign (Member-only)
To access these resources and more, become a member of the Chartered Institute of Marketing today for as little as £15 a month. Your membership will give you access to career-enhancing content, including templates and practical guides, as well as a global marketing community through events and networking.


Looking to launch your first digital marketing campaign? Get a comprehensive overview of key digital marketing channels with CIM's brand new flexible on-demand course, Digital Marketing Channels, developed in partnership with Target Internet. Sign up today to gain access to the latest insights on key digital channels for six months.