Deliver positive buyer experiences to propel B2B growth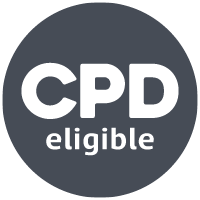 The B2B world is more crowded and competitive than ever before, with businesses churning out sales and marketing content. However, to succeed in B2B, it will take a unified approach, rather than more noise.
Today's buyers are bombarded by a constant barrage of sales and marketing content as brands and businesses look to reassure customers, but this is making it increasingly difficult for businesses to stand out from the crowd and inspire customers to buy.
With Covid-19 accelerating the move to digital for virtually all businesses, this challenge has been significantly enhanced in 2020. More organisations are now fighting for attention in fewer channels, meaning the content that sellers use during their outreach must hit the right notes, with the right buyers, at the right stage of the sales cycle. Most importantly, it must tell stories and deliver experiences that compel action.
However, many organisations are struggling to unlock the actionable insights required to achieve this goal. A lack of visibility into content libraries and the effectiveness of the content being created is a problem B2B businesses need to overcome if they want to remain competitive. This is not just a problem for B2B organisations, the Digital Skills Benchmark 2020 reveals that increased content marketing might not necessarily follow best practice, but B2B has the most obvious image problem.
This is where digital platforms can make all the difference.
Is your content strategy ineffective?
Despite the vast resources that go into creating insightful and engaging content, a high proportion of it isn't being used in the right way. In fact, a lot of it doesn't even see daylight. It's estimated that 66% of marketing content goes unused by sales reps, with research from the American Marketing Association pushing this figure up to 90%.
But that's just one piece of the puzzle. When content is used, it's not always used with the buyer in mind. Which pieces of content resonate most in specific industries or geographies? Which parts are customers spending the most time on? What are buyers at a specific stage of the customer journey looking for?
These are all questions that need to be answered to provide the best possible experience and to compel action from buyers. The issue is that most sales teams don't know which content performs best, leading to inefficient interactions and elongated sales cycles.
The answer could be digital
As businesses are now being forced to rely on virtual sales methods, rather than face to face contact, understanding which content has the biggest impact at different stages of the buyer cycle is vital to creating engaging and personalised experiences that resonate with prospects in an online world. Uncovering these insights will enable B2B businesses to optimise their operations, improve the customer experience and drive growth.
This is where the importance of digital platforms that can provide practical data-driven insights comes into sharp focus. Businesses can use this information to create an effective B2B content strategy and overcome today's biggest content challenges.
However, the onus is on the marketing team to make these insights clear.
Time for action
Deploying the right digital tools can empower sellers to work as efficiently as possible at scale – while also enabling marketers to support sales teams more effectively. For example, having access to actionable buyer journey insights around content consumption and engagement can help businesses optimise content creation by identifying trends in certain sectors or geographies. This empowers marketing teams to continuously improve the content being created, ensuring that they are supporting sales by delivering content that inspires buyers to act.
Most importantly, data analytics provides greater insight into buyers' specific interests, needs and pain points. Equipped with this data, sellers will be prepared for follow-up conversations with a much better understanding of who their buyers are, meaning they can personalise their interactions. This is becoming increasingly important as B2B buyers continue to expect a more personalised experience. Indeed, 85% of buyers will dismiss the first interaction if they don't receive tailored information. After that, it's a question of relationships; bread and butter for a sales person.
Customising proposals based on the impact of certain content pieces provides a perfect example. As the experience buyers are looking for is dependent on the stories sales teams are able to tell, delivering the right story, to the right person, at the right time is vital. With access to data about what content works, sellers can create personalised and engaging proposals that are more likely to resonate with buyers, translating into a superior customer experience that ultimately increases conversions.
Providing sales teams with the right software and data-driven insights is the only real way for businesses to ensure their voice gets heard in a crowded marketplace. With buyer expectations higher than ever and information overload particularly pronounced, sellers need marketing to help create and prioritise content that will captivate their audiences and move them through the buyer journey faster. By embracing data analytics, B2B businesses can unify sales and marketing and transform their content strategy into one that drives growth through exceptional buyer experiences.


Winnie Palmer is EMEA CMO at Seismic Software. 

Keep up to date with the latest marketing approaches to better engage and retain customers by registering for CIM's virtual B2B Marketing Strategy and Planning course here.