Drive maximum value from online learning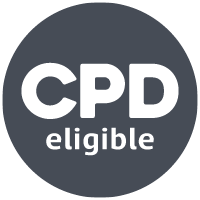 Online learning can bring huge value to marketers who want to keep their professional training and knowledge up-to-date, but it's not without its challenges. Discover top tips to supercharge your learning and get the most from online resources. 
For time-poor marketers unable to attend face-to-face training courses to upskill, having the flexibility to log-on to virtual courses, live and recorded webinars, videos and other resources at a time that suits you can be a real benefit.
Online training has certainly been an ideal solution for marketing professionals keen to boost their learning during extended periods of self-isolation or while working at home and juggling personal and professional pressures.


The need to focus
With online learning there are opportunities to really concentrate because there are fewer distractions, but you need to be disciplined to get the most from this form of training.
This means putting on the headset, closing your email and WhatsApp, and just focusing.
That's certainly the view of Colin Lewis, chief marketing officer at OpenJaw Technologies, a global leader in delivering retail and data technology and services to the travel industry
"Learning done well requires applying concentration, and online is perfect for that," he says. "However, even while isolated at home, it can be hard to pay attention. Marketers need to be focused. For instance, they should carve out a specific time of the day when they can concentrate on learning without distractions such as emails and social media."  
He adds: "The better we can pay attention, the better the results. If there was one meta-skill that we can learn to make online learning work for us, it's the skill of focus."


Engage with the opportunity
Of course, virtual learning does require a certain amount of self-discipline and concentration because often, learning can be self-guided, and you will likely be spending a lot of time on your own.
With this in mind, make sure that wherever possible you choose courses that really interest you and you feel excited about starting – and completing. Being clear in your mind as to why you are studying and reminding yourself of this can also be a significant motivator. Ultimately it is to boost your career, expand your skillset and enable you to take on your next challenge with confidence, so don't lose sight of this.
If you do find it hard to study alone, CIM's brand new Digital Marketing Channels online course combines interactive learning techniques such as regular quizzes, videos and graphics with traditional resources to keep participants engaged. And don't forget, there will be experienced marketing practitioners and tutors on hand to help you every step of the way. CIM's Digital Marketing Channels was developed in partnership with Target Internet, with content curated and introduced to delegates by digital marketing specialists. For those seeking a better understanding of the ever-evolving digital landscape, this course gives a tactical overview of the seven core digital channels.


Why is online learning growing in popularity?
Whilst online learning is becoming a necessity in response to the global coronavirus pandemic forcing marketers and businesses behind closed doors, it is already a well-known practice for professionals at all levels. The technology has certainly become more reliable and easier to use, while this form of training saves companies time and money because people are not travelling to face-to-face courses or out of the office for long periods.
As technology adapts to customer needs, online training has opened up a world of possibility for marketers looking to blend an understanding of practical tools with the support of face-to-face learning. Through virtual classrooms and online toolkits, upskilling has evolved beyond the classroom – to the benefit of many.
The ultimate purpose of any learning, no matter how it is conducted, is for you to improve your knowledge so you can do your job more effectively whilst gaining the skills you need to progress.
The vast range of online courses now available means both objectives are easily accessible, whatever your marketing role.


Top tips:
Decide on the best place for you to conduct your online learning. Is it in your study, bedroom or in the garden? You might even prefer to listen to podcasts while out on a walk or exercising
If you are learning at home, make sure you have adequate technology including a reliable internet connection
Talk to your line manager to ensure they and you are clear about how your online learning experience will work. What are everyone's expectations?
Following this, set well-defined learning objectives and goals
Be clear about what assignments you are expected to do. Are there virtual meetings to attend, videos to watch, podcasts to listen to or quizzes to take?
Have a study plan and, when you are logged on, make sure you take plenty of breaks


Master the practical skills of digital marketing with CIM's brand-new Digital Marketing Channels online course, developed in partnership with Target Internet. Available on demand and with over 25 hours' worth of exclusive content, you'll get six months access to learn about SEO, social media, websites and UX, plus much more.