Five ways to study smarter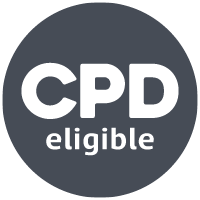 How you can upgrade your learning to get the best result
Whatever stage of your career cycle – entry-level or CEO – it's important to keep learning. Sometimes that will mean attending conferences and engaging in conversations with experts, sometimes it will mean studying through accredited learning bodies like CIM, either through classroom study or distance learning.
Whether you are a seasoned student or coming back to a learning environment after time away, you'll understand that the process of studying has changed. We offer options for distance learning, intensive weekend and classroom study, precisely because busy life schedules mean that people need different ways of accessing and digesting information.
Still, whatever learning method you use, you will need to study. To make that process more interesting, and beneficial, here are five studying hacks that will help you to study smarter:
1) Make the most of technology
Phones are often seen as the enemy of focus, but in actual fact, utilising some of the apps available on iOS and Android could help to boost your study. Here are some of our top picks:
Office Lens – This Microsoft app converts your pictures into editable text, so you can take pictures of books, presentations, magazines and more and instantly create a shareable document to come back to.
StudyBlue – This app allows users to upload study materials and then convert these into electronic flashcards to share and study from, as well as creating quizzes to test your knowledge.
FLORA – A simple app designed to make you put your phone down and concentrate, to allow you to focus on learning. Using the clever motif of planting seeds, you will see your tree grow and flourish the longer you spend away from your phone.
SimpleMind – Use this handy app to create mind maps and organisational charts to help collect your thoughts and ideas, note down significant facts and gain an overall view of the topics you're studying.
2) Make it a group activity
Even as an adult, the classroom can be a difficult place to ask questions – though we would never discourage you from doing so – but the chances are you're not the only one confused over a certain issue. A WhatsApp group of your fellow classmates brings a range of benefits, including:
An easy and safe forum to ask questions over parts of the essay/exam/syllabus that confuse you. You might find that you were on the right track after all!
It helps you to stay on track. Believe it or not, other people asking questions can stop you from taking your essay to the wrong conclusion.
It gives you a sounding board for when you feel that things are getting on top of you. Remember, you'll have a group of people in the same boat. Paddle together.
Teachers are fantastic, but it's good to get a fellow student's perspective of the process.
These groups are a good idea for those who are not immediately able to think of questions or anticipate pain points in class. Don't forget that you can mute these conversations if they begin to become distracting!
3) Set a routine you can follow
In today's world, you can study any place, any time. However, whilst the old days of chalk boards and long rulers may be over, even learning through electronic whiteboards and panels means you'll need routine to keep your learning on track, and that you will have a lot of notes and a lot of documents. This is an age-old rule but it far more important in the digital age than ever before; find a safe place to store them.
Google drive offers free cloud storage for personal use and is one of a range of options for safe storage. This easy access for you means that you can set times to study and make progress.
When building your routine for studying, think about carving out time in your day that will work for you. Are you most productive in the morning or the evening? Where can you study that will truly give you the headspace you need? Make sure your work-space – and time – works for you.
4) Become the teacher
As we spend more and more time on social media, with the average Brit checking their phone every 12 minutes, it is sometimes forgotten that we are a social species capable of empathy and sharing.  We certainly do all, to some extent, share a desire to relay knowledge and information.
Teaching in a classroom is a skill and a profession of great difficulty, but you can reap the benefits of this by talking to your friends, family or colleagues about the topics you're learning and ask them to raise any questions they have. These questions might serve to solidify the knowledge you have if you find them easy to answer, or they might help you to identify the areas where you need to work a little harder.
Students can 'become the teacher' in a number of different ways:
Arrange time with your friends or family members in the comfort of your own home.
Try and tutor a fellow student over Skype or videoconferencing.
Believe it or not, some student groups do charades to discuss academic concepts.
Becoming the teacher is about conveying information as much as understanding it. If you can combine the two, you're set for the tasks of a career, not just the essays of a class.
5) Make learning fun
Not everything can be found in a book – so listen to a podcast, watch a YouTube video or TED Talk on the topic to illuminate your knowledge. Identify what learning style works for you and allow this to guide your experience. You can also set alarms, write to-do lists, or create a wall planner to keep yourself on track.
What's your learning style?
Auditory learners prefer to learn by listening. Try reading your notes aloud and discussing them with other people. You might like to record key points and play them back. Listen in to the experts via podcasts and TED Talks.
Visual learners prefer to learn by seeing. Try using colours in your notes and draw diagrams to help represent key points. You could try to remember some ideas as images.
Tactile/kinesthetic learners prefer to learn by doing. Try using techniques like role-playing or building models to revise key points.
You may be a combination of all these types, and it's perfectly acceptable to use a variety of the methods that work for you, but don't get lost in the preparation, make your work count.
At the end of the day, you still need to write that essay, take the test or do the presentation, but studying is a process to engage with, not merely a route to getting a good result. Whether you're studying for a term, or studying long-term, find the right methods for you, and don't be scared to think outside of the box. There are more options available now, but that just means more chances of finding the smartest way for you to study.


If you're looking to boost your learning, studying members of CIM can access a range of resources to aid their qualification via MyCIM, including past papers, studying tips and cutting-edge research. Log in now to discover more.