Preparing for study: Level 6 Diploma in Marketing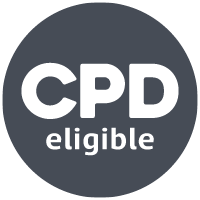 Hear from two marketers who share their experience of completing CIM's Level 6 Diploma in Marketing, as they offer practical advice for those looking to use qualifications to enhance their career.
Taking the decision to do a year long qualification is a big commitment on your time and resources. Balancing that alongside the potential benefits is an important part of the decision-making process, particularly when the wider economic market is uncertain. Whilst it can be exciting to focus on the end result - getting a qualification - it's vital that marketers ask themselves two questions before they start any form of training; what I need to know before I start a course, and what can I expect to encounter once I actually get started?
To help with that, we asked two of our students for their experiences when they were taking the Level 6 CIM Diploma. They share advice on what you should do before undertaking it and how you can balance work with study during it, as well as offering insight on how it helped their careers.
Lauren Hiney ACIM, Education Marketing Coordinator, Royal College of Physicians
Lauren decided to undertake a CIM Level 6 Diploma in Marketing in order to consolidate her marketing knowledge, with the added benefit of allowing her to delve deep into her chosen area. "I have found the fact that the qualification has allowed me to specialise in digital strategy, alongside working full-time invaluable."
What would she advise prospective students to consider before starting the Diploma?
"I would advise to do your research," she says, "look through the framework of the course, speak to individuals who have completed it. The CIM enquiry team also offer fantastic advice and can advise you as to what level you should undertake. I would say to look at the recommended study times for each module and ensure that you are able to commit."
A natural concern for anyone starting a qualification is the challenge of juggling full-time work and study, and that's not lost on Lauren. "Initially," she admits, "I found the study commitment challenging." But with a little planning and a lot of preparation, she was able to overcome this with relative ease.
"By implementing short term goal planning, paired with supportive employers and the advice from the tutors, I was able to effectively make time for study - to ensure my good results. Committing to the qualification with the long-term goal in sight gave me the motivation to always make time for study.  I also relied on podcasts and webinars, but forums are really helpful if you have any specific questions - you can get advice from students and tutors!"
Through managing her short-term goals, to asking for advice and then through to completing the qualification, Lauren gained confidence and credibility in her marketing role - and her appreciation for the material has been a heavy influence in her role since.
"The material provided by tutors was fantastic," she says. "I received loads of information on frameworks which I am still regularly using in my marketing strategies and my colleagues have been really impressed with the documents that I am producing. I even still use guidance from the books recommend by the tutors to ensure my work is of quality. The results definitely outweigh the commitment."
Amber-Rose Rawlings, Marketing and Communications Officer, Hampshire County Council
Amber self-funded herself through CIM's Level 4 Certificate in Professional Marketing and used the skills she learnt to progress into a new marketing role. Ultimately, it provided the impetus for her to start the Level 6 Diploma.
Before starting the qualification, Amber advises prospective students to do three things:
"If you don't already, get some work experience of the industry so you can get a feel of what you're going into. This can provide context for assignments and help you embed a business mindset."
"Speak to those who have done the CIM qualification you're interested in and ask them what they found most beneficial."
"Do some reading about the course and what it covers to make sure it's right for you. The last thing you want to do is invest yourself in a course that you don't find interesting!"
It's something that she recommends after initially starting at an intense time. "When I first started, I had recently joined the Army Reserves," she says, "so I was focusing my time and effort training for that." So, how did she overcome the challenge of maintaining momentum whilst being so time-poor?
"I allowed myself down time, so I was more focused and less stressed. I would spend time with my friends, going to the Army Reserves, playing netball and going running. You can't keep your head in the books all the time - take a break!" She also says that she asked for help when she needed it. This provided solutions that wouldn't have been unearthed had she kept quiet. "When I felt like I wasn't spending enough time studying, I spoke to my manager at work and he was incredibly supportive about my Diploma. He allowed me to study during work."
As for keeping up to date with the course materials, Amber encourages students to make good use of the resources available to them. "Make the most of your CIM membership - read their articles, listen to their podcasts and try new courses." Amber supplements this by engaging with the wider industry regularly.  "I also follow a number of marketers online, whether that be influencers or YouTubers, so I can see what others are doing in similar businesses, stay up to date with new practices and keep an eye out for new opportunities."
So, bearing in mind that completing the Level 4 helped her to secure a new marketing role, was embarking upon a Level 6 beneficial to her current one? Amber is in no doubt that the answer is yes. "It was easy to apply learnings from my Diploma and Certificate because it gave me a structure and justified some of the decisions I wanted to make and the ideas I wanted to share." But it also had one notable benefit that she hadn't planned on:
"Being a one-man marketing band within the team means it can be quite challenging, as not everyone fully understands what marketing is," admits Amber. She shares that her team are willing to learn, however, and investing in her own marketing knowledge has helped her to share expertise with the wider organisation: "It's nice when they WhatsApp you with a link to an ad or an article saying 'We should try this!' or 'Is this what you were going on about?'"
Ultimately, every student takes a different journey within the course of their study, but every student must negotiate the same challenges; finding out if the qualification is right for them, finding a way to engage with it in the best possible manner and applying what they've learnt to better help their organisation and career. When you make the choice to study, don't think only of the course you'll be doing, think about all that comes before and after, then you'll be more prepared about whether it's right for you and, most importantly, for the hard work once you get started.


If you're keen to emulate Lauren and Amber-Rose's achievements, or at least look into your options, you can find out more about the Level 6 Diploma here, or view our full portfolio of qualifications here.