Harness the power of personalisation to foster stronger connections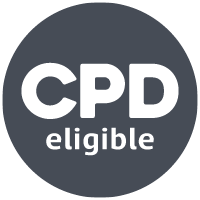 Your brand's customer experience journey is something that can be adapted to meet changing customer needs and new technology. In this article, freelance writer Laura Bracher talks to experts about personalisation in the digital age. 
The modern marketer's toolkit has expanded dramatically thanks to the internet, mainly due to the abundance of digital data we now have at our fingertips.
Consumers are accustomed to, and, for the most part, largely accepting of web cookies and the need to share personal data. They understand that sharing this information can lead to products and services that make their lives better. Likewise, marketers can create and deliver content that's far more profitable from a business standpoint.
However, this sharing of data means that consumers have also come to expect personalisation at every touchpoint. According to research from McKinsey, 71% of consumers expect companies to deliver personalised interactions, and 76% get frustrated when this doesn't happen.
While that might be easy for brands with a small customer base to facilitate, it becomes much harder for those with millions of customers.
CIM course director, Simon Hall, explains that personalisation can be tailored for a more effective user journey.
"Personalisation can be considered as a spectrum where there are different degrees of personalisation or content tailoring e.g. at one end of the spectrum it is mass marketing, and the other end of the spectrum is 1x1 marketing where content is specific to one individual. Therefore, marketers can pick a point they want to start and then build their personalisation marketing efforts.    
"In summary, personalisation marketing benefits many areas of marketing and customer experience. It improves website stickiness, it improves email engagement and responsiveness;  it builds relationships, it allows organisation to capture information and nurture prospects and it builds loyalty. The Harvard Business Review states that personalisation can lift revenues by up to 15% and increase marketing spend efficiency by up to 40% (Boag, Jo)"
We hear from two experts, Nick Mason, CEO and founder of content automation platform Turtl, and Tom Welbourne, founder and director of digital marketing agency The Good Marketer, on harnessing the power of personalisation to foster stronger connections.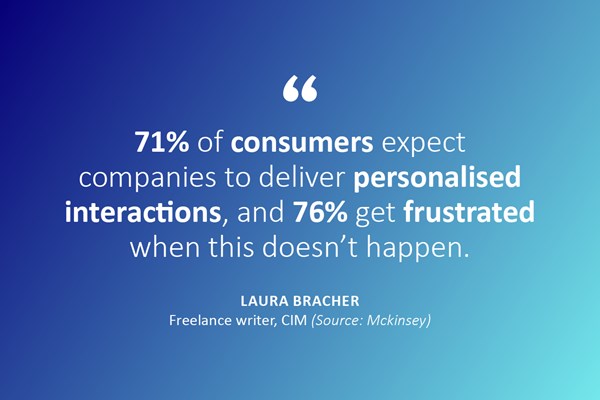 Personalisation in marketing works - but why?
Member only content
Become a member to enjoy full access to this article and a wide variety of digital content and features on our site. Join CIM from just £15.75 per month for an annual membership.
If you are already a Member please log in by the button below.