How 'customer-centric' is your brand?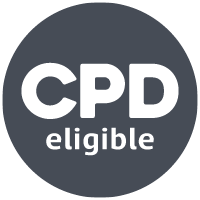 Many companies claim to put customers first, but Lucy Handley says this is hard to do in practice, due to internal targets or quarterly budgeting cycles that focus on sales. She draws on her own experiences to explore how businesses could do better.
Businesses need to make a profit to survive, and if they report quarterly figures to owners or shareholders, it creates a momentum for people to perform, to make the sale, to meet their key performance indicators or to exceed targets. I get that.
But I think there is a fundamental tension between a constant sales cycle and providing consistently great customer service. To be customer-centric is to focus on what the people who use your brand want and need, and sometimes this jars with what the business wants and needs.
For example, the tension between the cost-of-living crisis, and how to meet customers' needs while also making a profit is a tricky one. Seeing a recent bus-stop ad for Tesco's Clubcard, for example, highlighted this for me. "Helping you get the most out of Tesco," was the tagline it used.
It may be true that Clubcard holders have access to cheaper products than those who aren't members of the loyalty scheme (which has not been without controversy), but I'd argue that an internal company version of the ad could read "Helping Tesco get the most out of customers" could equally be true, because of the data the supermarket gathers on shoppers' spending habits.
Tesco happens to be my most convenient supermarket and being able to buy goods at loyalty scheme prices is a bonus, but I am keenly aware that in return I'm giving the company access to my data. This trade-off is worth it for me, and I protect my data in other ways such as by opting out of marketing emails from Tesco or rejecting website cookies when I shop online.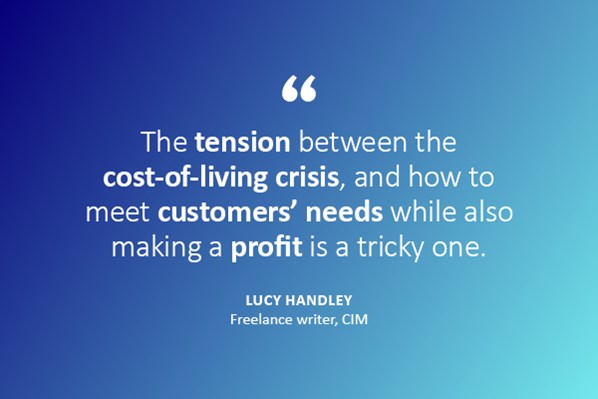 Are you a customer of your brand?
I once went to a talk organised by a marketing magazine where the speaker asked the audience whether their CEOs or other senior managers were customers of the brands they worked for.
Had their CEOs sat 'on hold,' listening to the same piece of dramatic classical music playing over and over as a voiceover assured callers that their call is important, and that most queries could be answered online? Could the marketers listening to the talk honestly say they had experienced their brand like a customer does? The people in the audience shifted in their seats.
The companies with the best service are the ones where marketers (or whoever is responsible for the customer) regularly experience the brand as a shopper does, I think. Added to this, they let their operatives have responsibility for interactions with customers, including being able to offer deals and discounts.
I recently rang a mobile phone company on my mother's behalf, as she was at the end of her contract and wanted to buy a deal she'd been emailed about but couldn't seem to access online. After waiting 20 minutes, we got through, and sat together with the service operator on speaker phone. Unfortunately, we could barely understand what she said, as there was noise in the background and the line was poor, and, after putting us on hold several times she kept repeating the same lengthy script apologising for the wait.
We got cut off, called back, and were put on hold for about another 10 minutes. Eventually we got through and again asked for the company to honor the deal my mother had been emailed. It took about another 20 minutes for the operative to organise this, after numerous conversations with a supervisor.
While my mother is happy with the price she got, she thinks very poorly of the company, and when she was sent a feedback survey via email, her response was along the lines of: "they put me through all that and now they want me to rate my 'experience' and spend my time telling them what went wrong."
I can understand how she felt: it is very frustrating to receive poor customer service and to tell the customer service operative how you felt - and then to have to fill in a form about it. Companies may say they "love feedback," but sometimes to ask for it is to put another burden on an unsatisfied customer.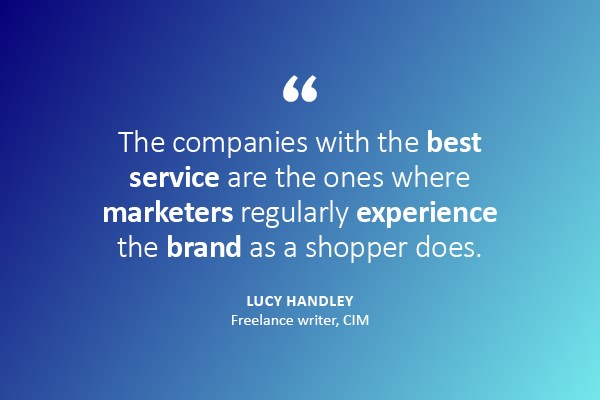 Is a multi-channel service on offer?
The best companies let customers contact them in a way that works for them, whether that is by phone, email or text. I have been stuck in an endless loop of pressing 'contact us' on a company's website, only to get to a FAQ page that does not answer my query, or to a community forum where if I scroll or search, I might eventually find a solution, or to a 'help' section where my problem isn't listed.
I understand why companies don't want to include a phone number because of the cost and effort involved, but if they don't, I implore them to make it easy for people to contact them in other ways.
I recently had a good experience with Karen Millen, a fashion outlet that no longer has high-street shops and only exists online (the brand was bought by Boohoo in 2019). I ordered an outfit and paid extra for next-day delivery, but it didn't arrive at the time promised. I emailed and texted the brand via its contact us pages and received an automated response asking for my order number and email address.
Within 45 minutes, someone sent me a personal text message explaining what had happened and when the item would be delivered. They also said they had refunded the delivery charge and told me when I should expect the money to be in my bank account. In that small exchange, I went from being an unsatisfied customer to one who would recommend the brand to a friend.
What changes can you make to improve people's experience of your brand and gain their loyalty - in the long term?
If you want to learn how to develop a customer-centric relationship plan and apply insights based on customer needs and behaviours, sign up for our Customer Relationship Strategy training course. 
Strengthen your customer relationships