Member Exclusive: Finding success by mapping the digital customer experience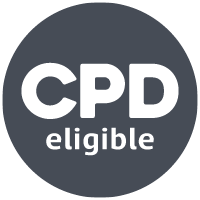 Broadcast:

Wednesday 12 July 2023

Nick Baggott
In our next member-exclusive webinar, CIM course director Nick Baggott will guide you through the process of mapping the digital customer experience. Members can watch to discover the tools you can use when mapping your customer journey, and learn how to avoid the common pitfalls such as being too internally focused and treating the journey as linear.
CIM members can also watch to learn how to integrate a data capture and personalisation plan, and how to set appropriate and achievable KPI's along the way. 
If you're interested in gaining a more in-depth understanding of how to map the customer journey, sign up now to our Customer Journey Path to Purchase virtual training course.
Members can watch on-demand now to learn:
The principles of customer experience and customer centricity
Why mapping the customer journey is so crucial
How to map out the experience and identify key touchpoints
Member only content
Become a member to enjoy full access to this article and a wide variety of digital content and features on our site. Join CIM from just £15.75 per month for an annual membership.
If you are already a Member please log in by the button below.