How can an unconventional brand collaboration bring business success?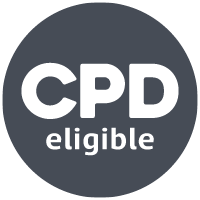 Brand collaborations have been around the block more than once. But the key to creating a successful brand collaboration might be in finding a partner that can help revolutionise a brand's image, and positively change customer expectations. In this article freelance writer, Laura Bracher, explores how successful brand collaborations can be forged. 
There's nothing new about brand collaborations. From artists and winemakers working together on labels in the 20s to Nike teaming up with Michael Jordan in the 80s, different brands and industries have been collaborating on unique, attention-grabbing marketing campaigns for years.
Yet, recently, they seem to have exploded in popularity.
Take the Barbie movie, for example. As one of the most memorable marketing campaigns of 2023, every brand wanted to dip into the dreamhouse. But what separates winners from losers in the collaboration arena? This article will explore examples of successful collaborations and dissect the elements that contributed to their success.
What are brand collaborations, and why do they work?
Brand collaborations (not to be confused with influencer partnerships) are when two or more businesses team up on a product or campaign for a mutual benefit or cause. This might be short-term, lasting for a specific campaign or event, while some span months or even years.
According to research, 71% of consumers enjoy co-branding partnerships. They've become one of the marketing holy grails for widening a brand's customer base and creating excitement amongst existing ones.
CIM course director, Simon Hall, explains that the magic mix for a successful brand collaboration should be well thought-out:
"Brand collaborations can be powerful and very successful but do require effort and work to ensure success. Co-branding partners should carefully consider the objectives and the rationale for entering in a brand collaboration; partnering brands need to think about the reputation, imagery, personality and messages which a partner brand brings to a cobranding partnership.  The result of this planning are successes such as the Nike+ and Apple Watch partnership which was launched in 2006 and is still going strong and supporting the runner community in various countries and cities around the world. "
When done right, they create new and compelling reasons for consumers to shop, and they do that by:
Increasing brand awareness 
When brands collaborate, they tap into each other's customer bases. This synergy allows both businesses to reach a broader audience that may not have otherwise been exposed to their products or services, increasing brand visibility and awareness.
Enhancing credibility 
Collaborating with another reputable brand can also enhance credibility and trustworthiness in the eyes of consumers. Customers are more likely to engage with brands that align with others they already trust, translating into higher conversion rates and customer loyalty.
Creating fresh ideas
Collaboration often brings new ideas and perspectives to the table. When two brands with different strengths and expertise come together, they can create unique products, services, or campaigns that capture consumer attention.
Maximising marketing budgets
Companies can pool their marketing resources, which can significantly stretch their marketing budgets. By sharing the costs of advertising, promotional campaigns, and other marketing activities, both parties can achieve greater exposure and impact for a fraction of the cost compared to going alone.
Reducing risk 
Collaboration means sharing both the rewards and risks of a joint venture. This shared responsibility can help mitigate potential risks, whether they be financial, operational, or reputational. Additionally, leveraging the strengths and expertise of multiple brands can lead to more informed decision-making, further minimising the likelihood of costly mishaps.
So, let's delve into some examples.
McDonald's x PALACE
McDonald's is certainly no stranger to brand collabs. From the highly anticipated Travis Scott meal in 2020 to the time it teamed up with its long-term rival, Burger King, for an infamous charitable campaign, it knows how to send the internet into a frenzy.
Today, however, I need to pick one to explore. Because I like out of home advertising and unusual marketing, let's talk about the recent McDonald's x PALACE collab.
British streetwear brand PALACE is known for its notoriously strange product descriptions and pop culture influences. So, fans knew something exciting was happening when this mysterious billboard popped up in Times Square.
The collaboration, launched in August this year, features various clothing items and co-branded skateboards. Unlike its other collaborations, this collection could initially only be purchased after scanning a QR code printed on the packaging of the "As Featured In" meal. This wider, multilayered campaign references television shows and films that the restaurant features in.
As is the nature of marketing, not everyone was impressed. The campaign has faced backlash, especially on TikTok, with users criticising the collection's high price.
Whatever your stance on it, collabs have become a highly effective strategy for McDonald's. They get people excited with limited-time offers that feel exclusive and urgent, as well as appealing to the tastes and interests of a wider audience.
Greggs x Primark
As someone who lives in the North East, it would be criminal not to include the iconic Greggs x Primark collab.
For those unfamiliar with the name, Greggs is a British bakery chain known for its famous sausage rolls and other baked goods. In 2022, it launched its first-ever clothing collaboration with fast fashion retailer Primark.
What made this collab so viral was the carefully choreographed two-week build-up to the campaign, which included sausage rolls and steak bakes mysteriously popping up in the hands and pockets of Primark mannequins. A video on social media officially announced the partnership, while an exclusive pop-up in Soho showcased the complete collection. To top it off, a Tasty by Greggs cafe was opened in Primark's Birmingham store. Demand for the collection was extremely high, with customers queuing on high streets.
Both brands saw an increase in their YouGov Buzz Score: Greggs saw a 21.4% increase, while Primark's increased by 35%.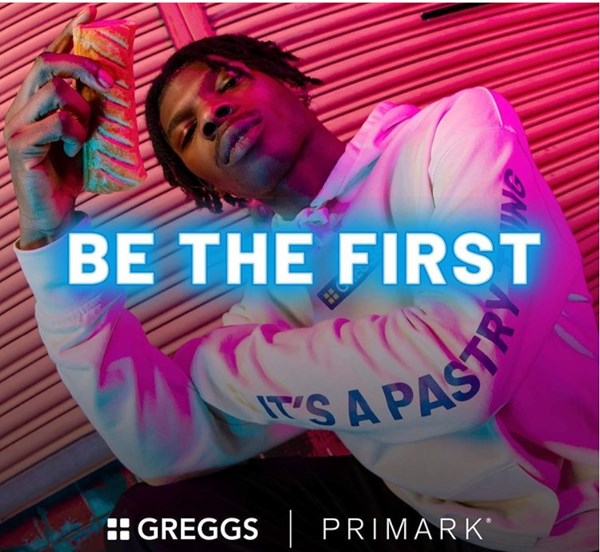 Source: Instagram
Dolce & Gabbana x SMEG
Some people like to splurge on nice shoes and expensive plants. Me? I appreciate a good kitchen appliance. So, when I heard about the Dolce & Gabbana x SMEG collab, I was excited.
The collection was initially launched in 2016 with just 100 limited edition hand-painted fridges. Each one was painted by various artists of Domenico Dolce and Stefano Gabbana's choosing, and they were really pieces of art rather than kitchen appliances. However, with a retail price of £36k, the collab did face some backlash.
Since then, these two iconic Italian brands have brought us a much more affordable collection of smaller kitchen appliances (although a toaster will still set you back nearly £500) titled "Sicily is my love", followed by two sets of matching large appliances, titled "Divina Cucina."
The success of this collaboration comes from the underlying theme of paying homage to their Italian heritage, highlighting what food and cooking mean to Italian culture. These two luxury brands share a deep-rooted love of Italy, and by combining their individual artistic sensibilities, they have managed to create a collection of beautiful appliances that retain a high standard of functionality.
Source: Dolce and Gabbana website
Nike x Uninterrupted (and Sharpie)
One of my favourite movies this year is 'Air', which explores how Nike pursued Michael Jordan to create the partnership that revolutionised the world of sports marketing. So, it would be rude not to include a Nike collab.
From the Air Jordan 1 and Air Mag to Louis Vuitton and Stranger Things, Nike is in a league of its own when it comes to iconic collaborations.
In 2019, Nike teamed up with LeBron James on his "More Than an Athlete'' campaign. These Air Force 1s were sent out with two Sharpie markers to empower wearers to make their mark (quite literally) with a customisable shoe, fusing sports culture and personal expression.
By allowing customers to customise their shoes, the collaboration tapped into a powerful trend: individualisation in fashion. This interactive experience empowered consumers to transform their footwear into unique, wearable art pieces, fostering an emotional connection with the product.
Source: The Sole Supplier website
Barbie x ALDO
The 'Barbiecore' trend started gaining momentum even before the first trailer was released, when we first caught a glimpse of Margot Robbie as the pink queen in April 2022.
From roller skates to eyeshadow palettes, flat irons to pink burger sauce, Mattel partnered with over 100 brands and retailers on collaborations spanning fashion, beauty, homewares and more.
With so many brilliant examples, it's hard to pick one, but my eight-year-old self would have squealed with excitement over the ALDO collab (who am I kidding? As a mum in her 30s, I'm still excited). The Canadian brand's 19-piece collection gets points for being cute, pink, and affordable.
Featuring shoes, handbags and accessories, this collab makes a lot of sense given ALDO's history of bright colours and feminine designs that perfectly fit the Barbie aesthetic. The best part? The products also come in classic Barbie packaging, which taps into some serious nostalgia.
Source: Instagram
Heinz x Absolut
At first glance, the Heinz and Absolut partnership seems a bit unusual. Inspired by supermodel Gigi Hadid's spicy vodka pasta, which created a frenzy on social media, Heinz and Absolut Vodka joined forces to launch their version of the sauce.
The beauty of this collaboration is that it plays on the strengths of both brands' recognition. While bringing together two very distinctive brands has the potential to get messy, the whole execution of this campaign was done exceptionally well. And you can't argue that combining Heinz's expertise in tomato sauces with Absolut seems like a no-brainer.
Paying homage to Absolut's iconic ads from the 80s, the campaign features a straightforward design and slogans, tweaking them slightly to give them a Heinz twist. For example, "Absolutely Heinz. Ridiculously Good."
The campaign was launched via a series of out-of-home ads and a social media campaign aided by influencer marketing. 
Source: The Heinz website​
Final thoughts
In the ever-evolving landscape of brand collaborations, one thing is clear: they're not just about merging products but merging stories, cultures, and experiences. As we've seen, successful collaborations are about finding unexpected synergies that resonate with consumers.
Like any project, there are risks involved. However, when planned, executed and managed properly with a well-aligned or complementary brand, collabs are a great opportunity to reignite interest, expand into new markets and generate revenue.
Looking to engage potential new customers and improve customer retention? Brand partnerships can build and maintain a strong customer base, book onto in our Partnerships Marketing training course.