How to work with influencers as a small business: A complete guide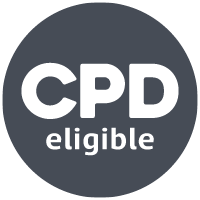 Influencer marketing has grown rapidly over the last few years and is finding its place as a key part of an effective marketing strategy. Henry Purchase, founder of Rough Water Media, provides his step-by-step guide for small businesses to work successfully with influencers and get the results they need.
With the ever-accelerating popularity of digital marketing, record levels of ad blockers installed on computers and a lack of consumer trust in large brands, many businesses have turned to influencers to market and promote their product or services.
This wave in popularity has created a feeling of FOMO (fear of missing out) for many small businesses, who don't want to miss out on getting sales from what can be an extremely lucrative marketing channel. Unfortunately, this FOMO leads to many horror stories of working with influencers. Keep reading to avoid making these same mistakes and discover how to get the most out of working with influencers. 
A step-by-step guide to working with influencers as a small business 
An influencer is an individual who can affect consumers' purchasing decisions. They are often experts in their field or niche and have a solid social media following which has grown over time through building an authentic relationship with their followers.
Influencers can be found in many places, from TikTok to LinkedIn and even blogs, so it is important to know which type of influencer you are looking for. To learn more about the different types, check out this blog from Find Your Influencer. 
To make it easy to work with influencers of all different sizes, we have created a 6-step process on how to work with influencers as a small business. 
1. Identify your target customer/audience 
Knowing who you're selling to is crucial and can often be mapped out using a buyer persona, which outlines your target customer's demographics, challenges, motivations, and story. 
People typically buy for one of three reasons - to make money, save money, or look/feel good, so understanding how you tick one of those boxes is the first step. 
2. Outline your goals 
Having clear goals when creating an influencer marketing campaign is crucial but often overlooked. 
This includes your KPIs (key performance indicators), budget and OKRs (objective key results). Without these, you won't have an easy way to determine whether your campaign is going in the right direction or whether you have a positive ROI (return on investment). 
3. Find where their "watering holes" are 
Successful influencer marketing campaigns depend on knowing where your target customers spend most of their time-consuming content and discovering products/services (their watering hole). This may be on one or many social media platforms, such as TikTok, Instagram or LinkedIn; it may even be blogs, in-person events or YouTube. 
To find this information out, you can either ask them directly or monitor social media activity to identify where your target customer engages with content most frequently.
4. Discover influencers at the watering hole 
Now you know where your buyers spend their time, it's time to find influencers in that space. Fortunately, there are many tools and marketplaces you can use with advanced filtering to find these influencers, such as: 
Intellifluence: This is the most "complete" influencer marketplace, allowing you to find influencers across Facebook, TikTok, Instagram, LinkedIn, Twitter, Blogs, YouTube, and many more with advanced filtering options to find the right person for your niche. 
Influencity: Influencity is a great way to discover influencers suitable for your marketing campaign, whether you need 1 or 10 from the 70 million available. Influencity also has a free trial. 
Build a database of at least 10 influencers before moving to step 5, as it takes trial and error to find the right one for you. 
TIP: Buying followers and falsely inflating numbers is common in the industry, so check their numbers through tools such as MODASH. 
5. Reach out to them and discuss campaigns 
Now you have a list of influencers, it's time to contact them to explore the idea of forming a partnership and engaging in a campaign. Below we have listed how to contact different types of influencers:
Instagram and TikTok: Often, their email will be displayed in their profile bio, or you can send them a dm. More prominent influencers will be looked after by a management agency that adds their own company email in an influencer's bio. 
Blogs: The best way to get in touch with bloggers is via their email, contact page, or even partnership page. Top bloggers will even include their press kit (explained below) on their website to make it easy for brands to work with them (contact page example and partnership example).
LinkedIn and Twitter: Direct messages are best for these platforms. To maximise chances, drop them an email too.
When you reach out, always ask for their press kit, with screenshots of their analytics to prove the engagement figures (website clicks, views, comments, click-through-rates etc) they claim.
6. Set clear deliverables and keep performance indicators 
Now that you have a list of qualified influencers, it's time to outline the clear deliverables and KPIs you expect from the campaign. 
In some deals, you may be giving them something for free, such as the item/service you sell, in return for a promotion. In other arrangements, there will be money transferred, so be sure to outline and agree, in writing, precisely what you expect to receive. 
Ultimately, the best way for any business to find how to work with influencers is via trial and error. Sometimes the "ideal" influencer just won't get a return for your brand as their audience may not resonate with your offering, or the content isn't creative enough. 
As a general rule of thumb, if you follow the above 6 steps on how to work with influencers as a small business, you will be going in the right direction.


Upgrade your strategy with our virtual Influencer Strategy training course that's designed to help you maximise the long-term opportunity that influencer marketing can deliver to your business.
To find out more about how to work with influencers, contact Henry Purchase, Founder of Rough Water Media.