How to work with senior leadership to create top tier content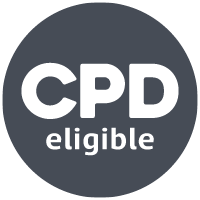 Marketers can be called upon to write all manner of copy, but what is the process when working within senior leadership? CIM's copywriting expert, MaryLou Costa, shares
how marketers can collaborate with senior leaders in their business to create high-quality content for their own channels or for earned media.
 Working closely with senior business leaders can inject authority, credibility, unique talking points and even provocative new angles into the content that marketing teams create. In my previous life as a PR and content consultant, and then as an in-house communications advisor, I worked with senior leaders regularly, extracting their thoughts and expertise and using my writing skills to convert those into compelling copy. 
It wasn't always easy, though, and I didn't always get it right. You can bet that getting the face time you need with busy leaders is going to be challenging. You should also never underestimate the importance of ensuring you're on the same page in terms of messaging, required input and the expected outcome. I once spent weeks going back and forth with a head of department on a thought leadership piece to be authored by him, only to have it cancelled, as he wasn't ready to be as open as the piece - and planned channel for it - required. I was also way off in terms of capturing his personal tone, as I had prioritised writing in the tone of voice for the wider organisation. 
But an experience that provides some learnings is not one that was wasted, especially if I can pass those learnings on. Even if you aren't working with a leader on thought leadership, the principles influencing what I experienced remain true. Working with senior leaders on content and copy can happen in a range of ways, depending on things like their preferences, your marketing strategy, and the resources available within your organisation. It could be as simple as being asked to provide bullet points to support leaders with media interviews or presentations. Copywriters have also been known to draft biographies and meeting minutes on behalf of senior leaders. 
It could also extend to a wider spectrum of copywriting support, for example, drafting content on their behalf that you may like to use on company channels or that they may need for their own work, like presentations, speeches, social media channels, blog posts, as well as articles authored by them (but written by you, with their collaboration and approval) to feature in company reports, your website, or even in the media. 

While a leader is likely to have either helped  define the company vision and mission, or be highly familiar with it, it's wise not to assume they are fully up to date with the content strategy you may be working towards as a copywriter, and how this might influence your process for  drafting the relevant copy. 
An important first step is to get a leader on board with what it is you'd like them to put their name to - getting their buy in. For example, you and your marketing team may have come up with an idea for a series of blog posts on a particular topic that you would like to present as guest posts by a select number of leaders from your organisation.  
Sharing a brief especially created for that leader can ensure they're supportive of the project and are happy to spend time with you on it. This could include an outline of the intended blog post/article, suggested talking points and the input you'd like from them, and key deadlines. This level of transparency can help avoid the misalignment I described earlier. 

Here are some things to include in a content brief to a senior leader you plan to work with: 
An outline of the intended piece of content, including what topic you plan to cover and what stance you plan to take 

What strategic value the chosen content will have and their desired impact on your audience 

What insights you would like from that leader - perhaps even specific questions so they can prepare (and anything to steer clear of) 

Why you have selected them, i.e., why they are relevant to the piece 

How much of their time you plan to take up 

What  opportunities they will have to review the copy 

What the key deadlines for review, feedback and final revisions are 

When and where the final copy will be distributed 

Any other relevant information - without making the document too long 
You may also need to marry your organisation's specific tone of voice with a leader's own unique voice - something I found tricky but in hindsight, needed to discuss more openly with the leader in question. 

Ultimately, it's your role as a copywriter to strike a happy balance of that piece of content's alignment with the overall strategy and key messages, and what the senior leader you're working with wants to say. There may be certain key messages they aren't aware of, and equally, they may have lots of viewpoints that may not all fit within that specific piece of copy you're working on.  
Securing an interview with a senior leader for a piece you are ghostwriting for them can be a highly effective way of getting close to their own personal tone. You can then record it and go back over the interview to identify their speech patterns, as well as the words and phrases, they tend to favour.  
A senior leader may also direct you to other areas to gather their input. For example, they may be speaking at an event which aligns with your chosen topic, so to save their time, they may like you to attend that to take notes to convert into a blog post or article. Or they may refer you to an interview they have just given to the media and ask that you take quotes from there. 
Communicating closely with senior leaders as to how their words will be represented in your copy will help ensure they're as comfortable as possible with the draft and help speed up the review and sign off process.  
Senior leader mindsets can vary, from being completely relaxed about the process and at ease with a copywriter, to being very cautious about how their words and opinions are represented - so don't shy away from being overly transparent to ensure there's no miscommunication as to what you're aiming for.


Enhance your copywriting skills with our comprehensive Copywriting – The Complete Course and gain the tools, techniques and practical skills you need to deliver copy that works across a variety of content.