Marketing must-reads for spring 2021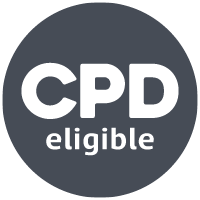 Marketers have to keep learning, especially in a fast-changing environment that demands more and more from their skills. From pursuing purpose to grappling with technological change, our must-reads will enable professionals to expand their skillset in preparation for the challenges ahead.
When we think of global corporations and business in general, do we feel pride in how we do things? Are we doing enough, given the undeniable reality of global climate change and the inequality faced by millions of people every day? Beyond Good is a call to arms for business leaders to recognize how they can do well by doing good.
Business for good, which is the philosophy that you can pursue profits whilst delivering on sustainable and societal development goals, is already delivering big changes in the business world. In Beyond Good, top tech influencers Theodora Lau and Bradley Leimer, showcase how fintech is taking the lead and what we can all learn from it. The winners in these tech start-ups are utilizing a momentum that exists within a thriving eco-system of current incumbents facing up to revolutionizing start-ups. They unlock possibilities with new technologies and serve the often-forgotten demographics to make financial health and inclusion a reality.
With exclusive interviews with experts from the B-Corp world, policy makers and executives, this book also showcases how companies like Microsoft, Flourish Ventures, Ant Financial, Sunrise Bank and Paypal are doing their bit to make our world better - and you can too.
Influencer marketing can no longer be ignored. Whether it's broad scale celebrity endorsement, or micro-influencers with niche, highly targeted followings, influencer marketing has become a natural extension of content marketing. However, while the opportunities are vast, the very nature of influencer marketing means that a brand must relinquish control of their marketing message to allow the influencer to communicate in their natural style. This can be unnerving, and it's therefore imperative to have a clearly defined campaign that mutually benefits and protects both the brand and the influencer.
Influencer Marketing Strategy gives you everything you need to create influencer marketing strategy. It will walk you through the key considerations, and offer insight into decisions such as choosing the right influencer, planning content, and how to incorporate influencer marketing into your wider marketing strategy. This book presents fascinating, in-depth case studies from the beauty, fashion, gaming, travel, health and tech industries, demonstrating the variety of ways that influencer marketing can be utilized, and the huge opportunities it presents for organizations and industries of all sizes. Influencer Marketing Strategy is the ultimate guide to developing a successful influencer marketing strategy - and building campaigns that create real value.
From the promoter of "The 4 P's of Marketing," Marketing 5.0: Technology for Humanity is the latest update in the seminal work of Dr. Philip Kotler, a renowned authority on international marketing. In this book, Dr. Kotler— along with Hermawan Kartajaya and Iwan Setiawan—integrates the major movements facing marketers today: dramatic technological advances, changes in customer behavior, and shifts in accepted business models.
Marketing 5.0 describes, in practical and accessible detail, how these three fundamental changes in markets, business and technology require firms to conquer new and formidable challenges as they strive to bring their products and services to market. The authors focus on the idea of "Technology for Humanity" and finding ways to use technology to advance customers' non-material needs.
Written in three parts, the book begins with an analysis of how generational changes have created a new kind of customer behaviour and how to overcome the differences that divide the public, including economic inequality and political strife, to effectively reach your entire market. Part Two details the new strategic directions being taken by businesses around the world and how to address the new business models that define the modern environment. Finally, Part Three explores the reality of rapid technological development in areas like artificial intelligence, the ubiquity of sensors, augmented and virtual reality, and the Internet of Things.
Perfect for managers, leaders, and employees in marketing departments of organisations of all sizes, Marketing 5.0 is also an indispensable resource for anyone involved in a small or medium-sized business that is looking to improve its marketing capabilities.
Purpose as a business philosophy has resulted in organisations struggling to make sense of what they need to do and made 'purpose washing' commonplace. Identify the challenges and opportunities in the age of purpose and learn how to create authentic messaging, activate successful campaigns and assess the value that these have for key audiences.
Purpose has become a leadership and managerial imperative for business large and small, non-profit organizations and charities. However, many businesses don't know how to clearly execute this, and the marketing and PR function of many companies struggle disproportionately as a result. This had led to an increase in cynicism and the growth of 'purpose washing'.
However, when purpose is created with an authentic culture, the opportunity for building brand reputation and positive customer engagement is significant. Truth Be Told will help you understand exactly how to achieve this and present the core truths of their company or organization, to drive clear, authentic purpose powered communication.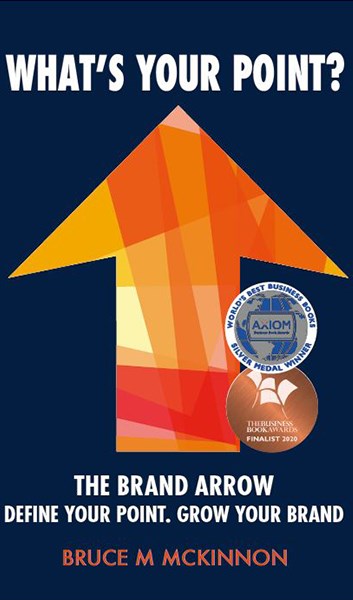 Every brand needs a point, a sharp definition of its purpose that will stick in people's minds. It stands to reason that a company that is aligned behind a shared point will have a better chance of success than one that isn't. However, this means making a choice about what that one point is, and making that choice can be can fiendishly hard to do. A Brand Strategy can do this.
This book introduces the Brand Arrow, an easy to follow process to enable every reader to write their own brand strategy. Each Brand Arrow contains the vision, proposition, values, key messages and customer profiles that will ensure your brand's logo, website, social media, brochures and sales pitches find their target.
CIM members can get an exclusive Bloomsbury business discount offer on multiple titles through their MyCIM account. We've selected our favourite Bloomsbury must-read of the spring, exclusively for members: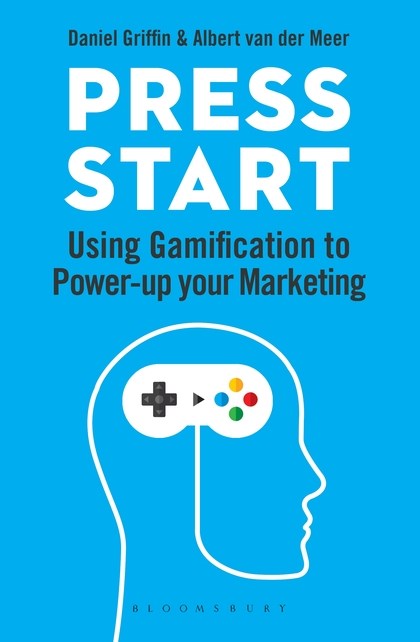 Do you know someone obsessed with a mobile game like Candy Crush? Have you ever felt a rush when you completed a task… and perhaps another when you crossed it off your to-do list? Or maybe you have that one running-obsessed friend who has to log everything on their fitness app? This is marketing gamification: the practice of taking the motivational elements of games (like challenges, achievements and teams) and applying them intelligently in real-life situations to improve engagement and performance.
Written specifically for marketing professionals, Press Start explores the benefits and uses of gamification, and ties together motivational psychology and case studies with popular game mechanics and design principles. More importantly, the book will provide readers with a step-by-step guide for successfully designing their own marketing gamification solutions.
You can buy most of these titles, and many more, in the CIM bookshop on your MYCIM. Start your shopping now. 
Press Start is included in our Bloomsbury business discount offer. CIM members can get up to 30% off of Press Start, and other titles, by visiting their MyCIM account and clicking on the Bloomsbury tile on the home screen. Don't miss out, start shopping here.