Marketing must-reads: Prioritise your personal brand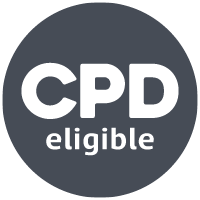 There's no better way to kick off the new year than refreshing your bookshelves with a stack of marketing must-reads. In this article, hear from CIM's digital marketing manager, Molly MacArthur as she shares insights into why building a personal brand is so important, and gives her must-read recommendations for doing just that.  
In a digital age staged by social media, we are no longer only exposed in our workplaces. Who we are can be viewed and perceived by millions of followers around the world at the click of a button. We have the ability to create a platform and a brand for ourselves that showcases what's most important to us. This, especially for marketers, is an incredibly valuable tool. 
As I mentioned in a recent episode of the CIM Marketing Podcast, if you've got a profile out there as a professional, it can open a myriad of new opportunities. Pippa Evans, social media manager and digital coordinator at CCG, who joined me on the episode, shared her belief that "using social media for 'brand me' allows you to add that human element – the person behind the CV, your voice."  
Ultimately, how you choose to showcase your skills, knowledge and achievements will determine the opportunities you attract. And how will anybody know about all your brilliant achievements if you don't shout about them? 
The question is, of course, how to begin? It's easy to overthink creating a personal brand, when really all it is, is just being yourself and talking about the things you care about. Let me share with you some of my personal branding must-read recommendations to help get you started.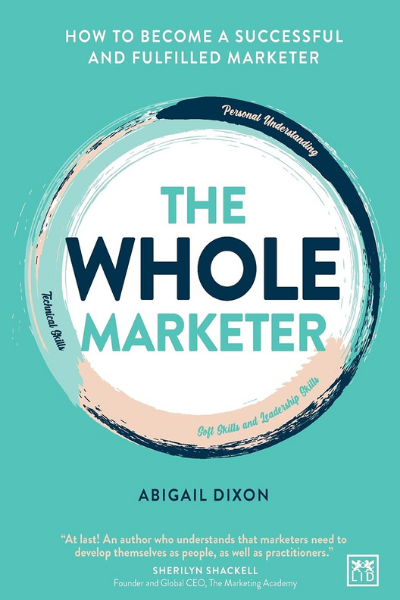 The Whole Marketer: How to become a successful and fulfilled marketer by Abigail Dixon 
Marketing as a sector is quickly evolving, and the roles within this sector are having to adapt, but not fast enough it seems. As we saw in the 2021 Digital Skills Benchmark, the gaps between certain competencies, in particular content marketing and data & analytics, are alarmingly wide, so there is a desperate need for marketers to start upskilling and closing the gaps. The Whole Marketer argues that to be a fulfilled human both professionally and personally, we must take a step back and change the way we think, learn, and develop.  
Author Abigail Dixon has wealth of experience in leading marketing teams and training hundreds of marketers at various stages of their career. She is passionate about helping marketers to be the best version of themselves and will now be directing an exciting new training course with CIM: The Whole Marketer. Her book was instructive in helping me to consider and uncover my personal goals, values and motivations while also offering technical tips and practical advice, I can't wait to see how her training course will be an extension of this. 
The Art of Being Brilliant by Andy Cope and Andy Whittaker 
Brilliance can be defined in many ways and can mean something different to any individual. The Art of Being Brilliant is about finding what success means to you and discovering what works in both your work and personal life. Though it doesn't initially come across as a personal branding book, it's about adapting your attitude in the workplace and has made the biggest impact on my career mindset and awareness of how I come across to others.  
Good personal branding starts with a positive mindset, and looking at how your attitude comes across to others. The inspiring quotes, informative case studies and colourful illustrations in this book will encourage you to consider your own relationships, attitude and life.  
Authors Any Cope and Andy Whittaker are professionals with experience in teaching, psychology and comedy. Cope even has a PhD in happiness! Read this book to discover how to bring your best brilliant self wherever you go.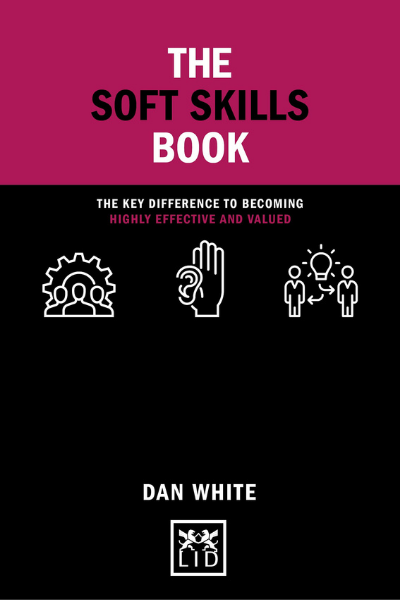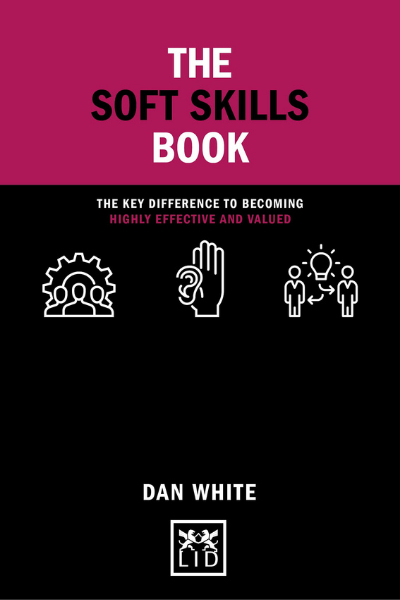 The Soft Skills Book by Dan White 
If you haven't yet listened to episode 46 of the CIM Marketing Podcast, you may not be aware of the soft skills crisis we are facing. But you should be. Soft skills are essential for any professional today, as they are the skills that help you fit into a workplace, interact with others, and maintain motivation, positivity and flexibility. These skills are often overlooked, as they can be difficult to identify and develop, but they play a key role in helping you become a valued team member and a reliable employee.  
The Soft Skills Book helps you to unlock the core competencies that enable you to become highly effective and valued. Amongst useful illustrations, Dan White explains the importance of each skill, and its relevance to you, and how to apply these skills to your working life and environment. This book will give you the tools you need to harness your soft skills in order to achieve a successful and rewarding career.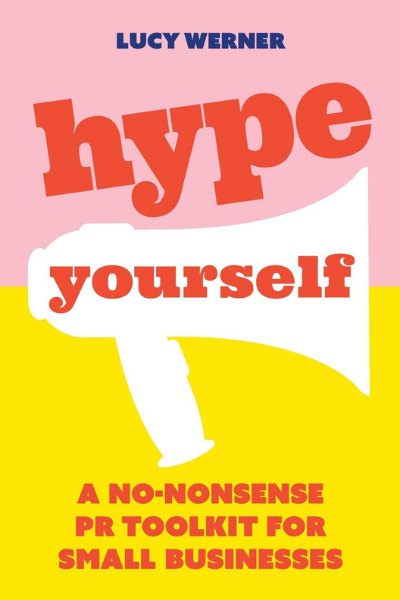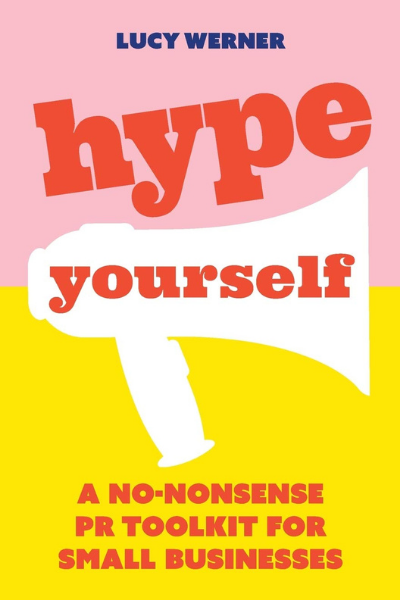 Hype Yourself Up by Lucy Werner 
My final recommendation, Hype Yourself Up, is an instrumental guide for individuals or businesses who are looking to build their brand. The book offers advice for all stages of brand building, from implementing successful strategies to building and executing creative campaigns. Each page is crammed full of expert advice from industry specialists that is supported by tons of online resources and guides.  
Lucy Werner has over fifteen years of experience in publicity and consultancy. In Hype Yourself Up, she shares her tried and tested tips, secrets and strategies that she has applied to many brands, including her own promotion.  
If you've been thinking about starting to build your own personal brand, you will already have the foundations. Whether or not you're consciously building it, everyone has a personal brand, made up of your passions, actions and how you present yourself. 
The first step in taking your brand to the next level is deciding what success means to you and how you want to come across to others. Don't overthink anything, stay positive and bring your brilliant, whole self to everything you do. 

If you want to continue to explore how to become a successful and fulfilled marketer, and which styles of learning and development work best for you, sign up to our brand-new training course: The Whole Marketer, which is led by author of The Whole Marketer book, Abigail Dixon.