Shattering seven common myths of mentoring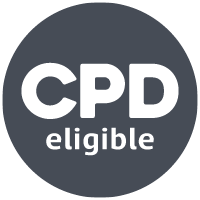 Getting support for your career has never been more important, but many aspiring, developing, and even senior marketers are not making use of the experience that is already out there. This has to change if the profession is going to spearhead a sustained recovery.
At its peak in 2019, marketing employed just under a million people in the UK, because it provides both the insight and the data that every organisation needs. Marketers are now under increased pressure to perform against business objectives and may have to find new ways to strategise, approach, or even perform their daily tasks. One way of doing that is investing in building a mentoring relationship, either as mentor or mentee, to gain fresh ideas and perspective.
The value of mentoring is clear to see through some of the leading figures of the 20th century, and it's continuing to prove its worth well into the 21st. Figures as diverse as Richard Branson and Dr Martin Luther King junior had mentors, whilst modern age figureheads such as Mark Zuckerberg have been very open about going to senior business leaders for advice. Microsoft's global marketing development & strategy director, Scott Allen, shared with us just last year the importance of engaging with a mentor. As a method of bridging the gaps between, often, different age groups and seniority levels, mentoring could have new importance to an industry dealing with growing differences in knowledge and experience, as The Digital Skills Benchmark 2020 revealed startling knowledge gaps across various sectors and seniorities.
Unfortunately, research shows that some marketers and professionals are still missing out. According to Sage, 97% of people who have a mentor believe they are valuable. 55% believe that mentoring has helped them succeed, but worryingly, 85% of professionals currently do not have a mentor.
Here, we breakdown some of the myths around mentoring in order to reduce that gap, and offer some realistic truths instead.
Mentoring isn't only for individuals at the start of their career
It's easy to assume that mentoring is only relevant on an individual basis. The facts tell a slightly different story. Research shows that 70% of small businesses that receive mentoring survive for five years or more, which is double the rate compared with non-mentored small businesses. Gaining the advice of experienced professionals is important because they offer lines of thinking that you won't get from looking inwardly, especially relevant in the extraordinary circumstances marketers currently face.
Nor is it true that mentoring is only for junior workers; many senior professionals still engage in the process exactly because they value external advice. Mark Zuckerberg is a famous example. The rapid rise of Facebook meant he sought business advice from another influential tech figure, Steve Jobs. Bill Gates cites Walmart tycoon Warren Buffett as his mentor too; this is a relationship that has lasted well beyond both men entering various worldwide rich lists.
Mentoring is not coaching, nor is it led by the mentor
Another source of confusion is how much onus there is on a mentor's time and what their role should be.
Though they are used interchangeably, 'mentoring' and 'coaching' are distinct from one another in practice. Mentoring consists of a long-term relationship focused on supporting the growth and development of the mentee. The mentor becomes a source of wisdom, teaching, and support, but not someone who observes and advises on specific actions or behavioural changes in daily work. Coaching is a far more short-term arrangement, suited for those from the same industry, whilst mentoring allows people from different industries to share knowledge
Nor is the onus on the mentor to 'own' or 'drive' the relationship. If a marketing mentor always tells the mentee what to do, without listening to their views on how to work the partnership, it takes away the equality aspect of the partnership. Remember, a mentoring relationship is a two-way process, the mentor provides skills, knowledge and understanding in order to challenge the mentee's ideas.
Therefore, separate from a short-term coaching arrangement, the mentor can also learn from their mentee. The best mentors have this flexibility of thought. Mentors are not there to give people a path, they are there to provide a map; the choices are ultimately up to them.
It doesn't have to be time intensive or strictly short-term
It's tempting to think of the mentoring process as a life-long project, and that it comes with significant time and resource commitments. This does not accurately convey the flexibility of the process.
As times have changed considerably, the advent of virtual meetings has meant that it's easier to seek advice online. Even once restrictions lift, online discussions should always be an option for mentees and mentors alike.
How long a mentoring relationship lasts is completely up to the mentor and the mentee's discretion. It's helpful to have a timescale at the start of the mentoring partnership to showcase the different goals and how and when, realistically, these goals can be achieved. However, once the goals are met and the mentorship concludes, it may be useful for the two marketers to keep in contact to see how things have developed.
Similarly, as circumstances change, people need different advice. It is not unusual to have many mentors – or mentees – in your professional lifetime.
It doesn't need to yield instant results
A key part of the process is knowing what you want to get out of it and, on the flip side, knowing that you have done a good job. This can be difficult to judge without a proper system for doing so.
In her interview with CIM, Think Beyond director, and accredited mentor herself, Mercè Cozens answers this very question, pointing out that being an effective mentor involves going back to the first rule of marketing. "Take time to set realistic expectations with your mentor from the very beginning", she advises mentees. In other words, set SMART objectives.
Don't forget that mentoring is a process and being mentored is a journey that can last throughout your career. After all, Oprah Winfrey still uses Barbara Walters for advice and tips; precisely because good marketers never stop learning. It's not always about instant results.
The mentor does not have to give expert advice on 'mentoring'
Perhaps the most common barrier for those wishing to become a mentor is that they do not have all of the knowledge required to impart on potential mentees. This is a natural human reaction, but it should not stop anyone becoming a mentor.
In a year where everything has changed, people have become acutely aware that they don't have all the answers; marketers are no exception. Some mentees simply need to talk through their own issues, but most realise that there are no easy answers. Mentors' experiences can provide the backbone for them making the harder decisions for themselves.
The mentoring process won't only benefit the mentee
Although mentoring focuses on the mentee developing their skills and knowledge in a specific field, the mentor also benefits. Many find themselves learning from their mentee, providing a fresh perspective and new ideas that the mentor can take on board.
Remember, plenty of mentees become mentors, plenty of mentors become mentees; many are both simultaneously, because nobody has all the answers all of the time. Mentoring is, ultimately, a process that helps both sides.
Starting the process does not have to be exhausting
If you're a CIM member, you already have access to the first step. Whether you are a senior marketer looking to develop talent within your ranks or a junior marketer simply looking to progress in your career or seek advice, CIM can help support you.
CIM offers members a comprehensive mentoring scheme, which is accessible through MyCIM, matching aspiring marketing professionals to experienced mentors from a range of sectors. Non-members can find more information on how to join CIM to access this benefit and more, here.
Boost your professional development, empower fellow marketers, or start your search for a mentor here.