Survival of the fittest: Inside Gymshark's strategy for brand longevity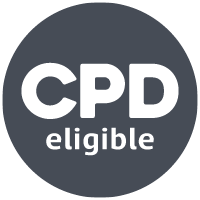 Gymshark isn't even 10 years old, but it's one of the UK's fastest growing and most digitally savvy consumer brands. Chief brand officer Noel Mack reveals how it plans to reach its 100th birthday.
Sportswear brand Gymshark's achievements seem to know no bounds. The £200 million investor funding it raised last year saw the business valued at over £1 billion, or a unicorn, in start-up speak. With a locked-down public keen to get active, sales have grown more than 50% over the past year. At just 29 years old, founder Ben Francis is now taking over as CEO, his sights set on becoming the UK's own iconic sports brand, akin to Nike or Adidas.
Chief brand officer Noel Mack joined in 2017, jumping ship from the brand development agency he co-founded in 2008 to lead marketing at Gymshark, who was previously his client. He has built the brand up from a D2C success story to a sophisticated social media-led organisation, harnessing the power of influencers, while striving to be values-led. 
Being realistic about marketing challenges
But like many marketers, Mack still faces key challenges, particularly when it comes to data and personalisation.
"The D2C model, rather than using third party sales channels, is definitely a winner for us, and D2C brands are the future - I can already see other brands trying to turn these big ships that they have, towards something close to the Gymshark model. But I'd be lying if I said we were amazing at personalisation," Mack acknowledges.
Source: @gymshark on Instagram
"For us, it's more about understanding what the key 1% of our community wants - listening to those really closely to understand the people who are super passionate about the brand, and by addressing those, through osmosis that works for the rest of the audience.
"We're just avid listeners to what our audience is doing across all channels. Brands of yesteryear had their big TV spot, whatever it was, and then did a big brand deep dive survey, which hopefully showed the needle moving 000.1%, based on that TV ad. With Gymshark, we post on Instagram, as an example, nine times a day. There's literally feedback coming in 24 hours a day, seven days a week, telling us whether they like or don't like something. So we have to be really agile in addressing that."
Distilling data into human insight
Gymshark values social media so highly that it even sits on an Instagram advisory board, and has given talks at Facebook to share innovation and best practice. Yet while the brand's social savviness means generating customer insights isn't a problem, it can be challenging converting those into tangible strategies.
"The difficulty is taking all of this data and distilling it down into what we call 'human insight' - what's the problem here that we're trying to solve for the customer?" questions Mack.
"It's not just, 'I give you money, you give me product' anymore." - Noel Mack, chief brand officer, Gymshark
"For example, after listening to lots of conversations on Twitter, we were able to boil it down to one human insight for a running product campaign, which was women feel they can't run at night. So, you need to give that to marketers and creatives and say, 'here's the problem'. Then the purpose for product people is to ensure the product solves for that issue. Then it's up to marketing people to connect with the consumer to help them with the issue. 
"Because if you stick all that data in front of your marketing or product team and say 'go', it's going to be a problem. So, I think the smart part is translating all that data into something tangible your teams can actually use."
Being creative and agile
While Gymshark lives by a mantra of playing their own game - and making their original innovations repeatable for guaranteed success - Mack reflects that some of Gymshark's best moments have come out of left field.  
"In moments like COVID, you have to quickly pivot to align with your customers' values. One of the advantages we have as a younger business is that we have creative and lateral thinkers as high as the food chain goes - basically Ben, the founder himself, is one of them. When the goalposts move, I think we're good at changing the way we play the game," he says.
"The personal trainers in the gym are often the biggest billboards for Gymshark, because they know what they're doing and they really invest in their kit. All of a sudden, they were out of work. So even though we have contracts with 140 of the biggest fitness influencers in the world, we didn't ask a single one of them to create any workouts for us. We did an open advert to any personal trainer to post live workouts for us, that we paid them to do. So, then we supported the fitness industry and equally the community who wanted to work out at home. 25 years of retail doesn't teach you that sort of stuff."
Living your values to win long-term loyalty
Communicating such supportive values isn't  just a marketing strategy, Mack insists, but a philosophy that runs through the whole organisation. Evidence of this is in not using the Government furlough scheme, he shares.
"We didn't furlough a single member of staff, because we thought, well, if we can afford to pay them, why would we use taxpayers' money? It just didn't seem right. That's how we put Gymshark's values on display for the whole world to see all year round," says Mack.
"I'm making decisions now based on hoping this brand is going to be around when I'm dead."
"I can't take any credit for that - that was entirely our CFO, and I'm super proud of him for making that call and thinking about the Gymshark values first. Because it's too easy for just the marketing or customer facing functions to act as though they really care. It has to run all the way through the organisation, to develop that long term brand affinity with your audience."
And that audience is increasingly looking beyond transactions into company ethics, which, Mack sums up, is how to win the long game.
"It's not just, 'I give you money, you give me product' anymore. It's, 'why should I vote for what you do? Because there's 10 more of you'. Our goal is to be a 100 year old brand. I'm making decisions now based on hoping this brand is going to be around when I'm dead. So, with that in mind, then the impact on the P&L this month isn't always that important when you zoom out - it depends on your end game as well."


If you want to ensure the success of your business, you need to learn how to develop successful strategies. Unlock access to the CIM Marketing and Brand Strategy on-demand online course, consisting of 25 hours of exclusive content covering 16 topics. Sign up today to level up your strategy.